Arizona Agriculture Celebrates New Movie "Farmland!"
By Julie Murphree, Arizona Farm Bureau: Academy Award®-winning filmmaker James Moll's new feature length documentary, Farmland, was released nationally May 1, 2014 with four theatre showings in Arizona including Willcox Historic Theater Friday, May 2nd through the 4th.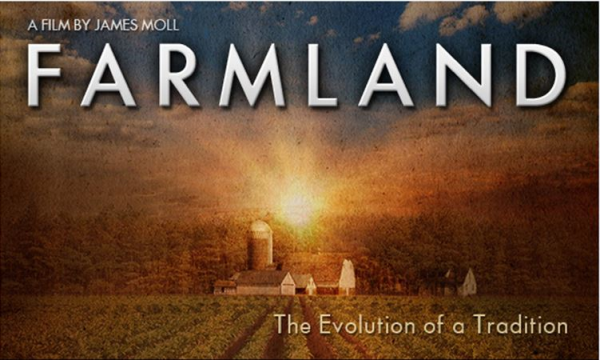 Farmland offers viewers an intimate and firsthand glimpse into the lives of six young farmers and ranchers across the U.S., chronicling their high-risk/high-reward jobs and their passion for a way of life that has been passed down from generation to generation, yet continues to evolve.
To celebrate the opportunity to share the farm and ranch life, Cochise County Farm Bureau will give away 85 tickets to the evening showing of the film on Friday, May 2nd. Additionally, free popcorn will be given to viewers courtesy of the Farm Bureau. They will also have a booth there to provide information to theatergoers about Arizona agriculture and specifically local agriculture in the Cochise County area.
The other Arizona theaters featuring "Farmland" are Ultrastar Ak-Chin, Harkins Theatres Shea 14 (May 8th), Loft Cinemas in Tucson (Date to be announced).
In Willcox, Cochise County Farm Bureau President and local farmer John Hart will be on hand along with other farmers and ranchers to tell their stories. "We're excited about this opportunity to share southeast Arizona's agriculture story at our booth," says Hart. "Plus, who doesn't like watching a good movie with some buttered popcorn."
Farmland was produced by Moll's Allentown Productions, with generous support from the U.S. Farmers & Ranchers Alliance(USFRA®).