Arizona Agriculture Celebrates Thanksgiving with You!
By Julie Murphree, Arizona Farm Bureau: It's time to celebrate with Thanksgiving! This holiday season, thanks to American farmers and ranchers' efficiencies your Thanksgiving meal is a bargain.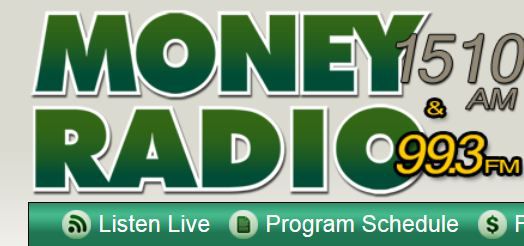 After Arizona Farm Bureau's Thanksgiving meal shoppers got done recording prices for a traditional dinner, a turkey dinner with all the trimmings will cost you and me $48.63 for a family of 10, or around $4.86 per person.
While it went up this year by an increase of $1.10 or about 2% over the 2012 Arizona Thanksgiving meal ($47.53), it's $ .41 cents less than this year's American Farm Bureau Thanksgiving survey of $49.04 on the national level.
"American Farm Bureau released their national numbers on the Thanksgiving dinner a week before Arizona Farm Bureau's marketbasket but Arizona families will want to pay attention to our local Arizona numbers," says Arizona Farm Bureau's Communications Director Julie Murphree. "Even though ours showed an increase from the previous year and national's went down, Arizona's Thanksgiving marketbasket is still below American's.
Money Radio 1510's ( www.moneyradio1510.com) "Business for Breakfast" had us on this morning to talk about a Classic Arizona Thanksgiving Dinner: docs/KFNN 11-26 6AM AZ Farm Bureau.mp3
Without factoring in store coupons or specials, the cost of a 16-pound turkey purchased in Arizona this year was $20.80, or $1.30 per pound, which reflects an increase of 10 cents per pound, or a total of $1.60 over last year. This year's meal is actually $4.18 cheaper than what shoppers paid five years ago when the total was $52.81.
The 2013 Arizona Thanksgiving meal cost estimate is the result of the Arizona Farm Bureau's annual informal Thanksgiving Dinner Price Survey of the prices of basic food items found on the Thanksgiving dinner table.
For a third consecutive year, Arizona Farm Bureau conducted an Organic Price Survey on the same basic food items found on the Thanksgiving dinner table. The Organic Thanksgiving dinner with all the trimmings will cost $91.00, nearly twice the amount of the non-organic purchase of the same items. The biggest ticket item was a 16-pound organic turkey at $48.00 or $3.00 per pound. Milk, pumpkin mix, and cubed bread stuffing were also significantly higher in price than the non-organic items.
The Arizona Farm Bureau survey shopping list includes turkey, stuffing, sweet potatoes, rolls with butter, peas, cranberries, a relish tray including carrots and celery, pumpkin pie with whipped cream plus coffee and milk, all in quantities sufficient to serve a family of 10. To make a proper comparison, these items are the same food items used in the national Farm Bureau survey for the past two decades.
"Throughout the year we're fortunate to enjoy a bounty of foods produced in Arizona and across the nation, said Arizona Farm Bureau President Kevin Rogers, a cotton and alfalfa farmer from Maricopa County. "It's especially appropriate as we gather at the Thanksgiving table to savor not only food and fellowship, but to take a moment to recognize that this blessing begins with our hard-working farm and ranch families. Arizona agriculture is a $12.4 billion industry and is a major component of the state's economy."
Arizona farmers and ranchers produce most of the ingredients in the traditional Thanksgiving meal including dressing (bread, onions and celery), peas, pumpkin and pecans for pies, and several others. Even roses, sometimes used for holiday centerpieces, are grown in Arizona.
The average price of the remainder of the menu includes: three pounds of sweet potatoes, $4.05; a 16-ounce package of frozen green peas, $1.55; one gallon of whole milk, $2.83; a half-pint carton of whipping cream, $2.28; a package of two nine-inch pie shells, $2.15; a 12-ounce package of fresh cranberries, $2.59; a 14-ounce package of cubed stuffing, $2.95; a 30-ounce can of pumpkin pie mix, $3.23; miscellaneous items like eggs, sugar, flour and coffee, $3.15; one-half pound each of carrots and celery for a relish tray, $1.08; and a 12-ounce package of brown-and-serve rolls, $1.97.
Join our Family!