Arizona Agriculture Found in School Cafeterias in the Summer
By Julie Murphree, Arizona Farm Bureau: Look closely and you'll find fresh, Arizona agriculture in our school cafeterias in the summer even when school is not in session.
David Schwake, Food Service Director for Litchfield Elementary School District recently popped his head into the school cafeteria's cavernous cooler to check shelf space and see what was needed for the district's Summer Food Service Program food needs. To his delight he saw the now-familiar bright orange "Arizona Grown" sticker slapped on several boxes of Arizona-grown cucumbers and on the individual cucumbers themselves.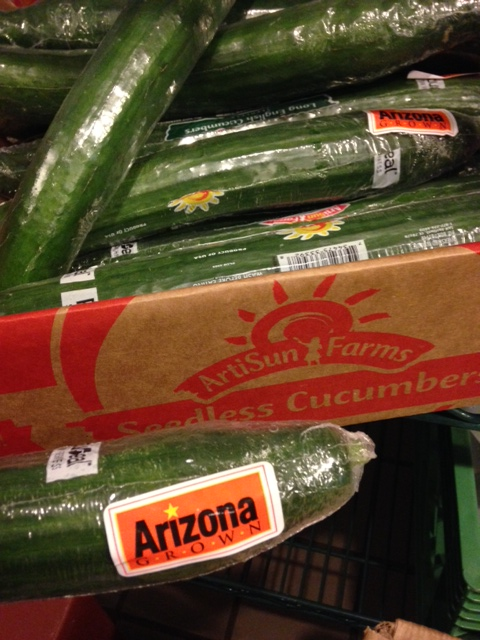 It's no small task to keep the cafeteria stocked during these hot months, even when most kids are out for the summer.
Says Schwake, "We started May 27 and go thru July 19th with our Summer Food Service Program or SFSP. If a school has over 50 of their students on the Free or Reduced Lunch program we can serve breakfast, and lunch or dinner Monday thru Saturday."
Schwake and others like him that are passionate about local food and making sure kids get a nutritious meal, act as sleuths hunting that in-season produce that might also happen to have been grown locally.
"I talked to Will Rousseau [of Rousseau Farming Company] last week about trying to get some of the sweet corn he is growing, but he has most of it sold already," said Schwake. "He will let me know when his melons come in shortly. Already using Hickman eggs. Use flowers from Maya's Farm on 32st street at the Farm at South Mountain. Have used Tolmachoff produce in the past. Also Blue Sky Farms. Finally figured out a way to use Duncan Family Farms produce and they have been a big part of our spring mix usage on the school salad bars."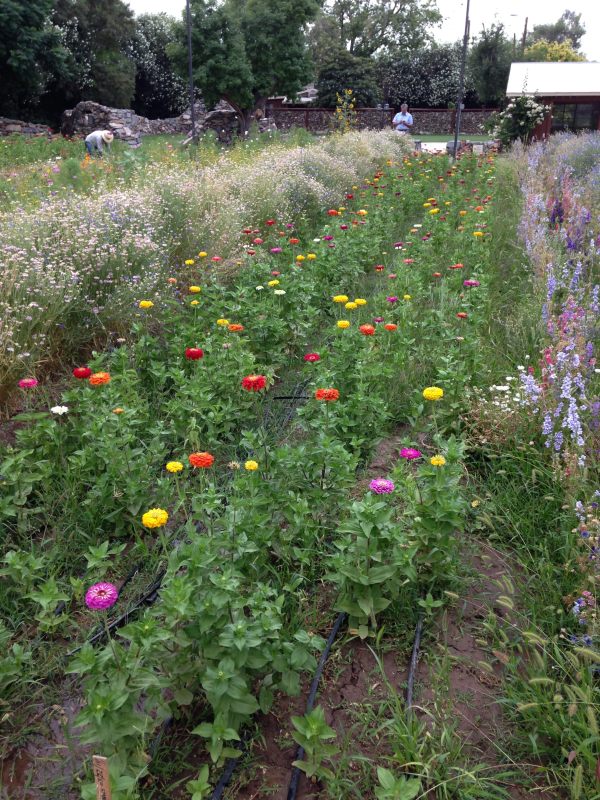 More dedicated to local than most foodies, Litchfield Elementary School District Food Service Director David Schwake even brings local flowers, from Maya's Farm, into his school district's cafeteria. It's this dedication that's making fans of Schwake appreciate him more and more.
During the summer, schools can serve breakfast and lunch, or breakfast and dinner. The Litchfield School District is up to over 2,000+plus kids a day, along with their parents who pay a very small price for the meals (breakfast-$2, lunch and dinner-$3).
Getting local produce is never easy, even if you can find local, available produce in season. "As always it's the school district buying process that give us a challenge," says Schwake. "But we are working on getting as many local, Arizona farmers on our approved vendor list as possible so when I find out they have product we can just order it and go get it. It works well for us and we want to support as many Arizona farmers as we can."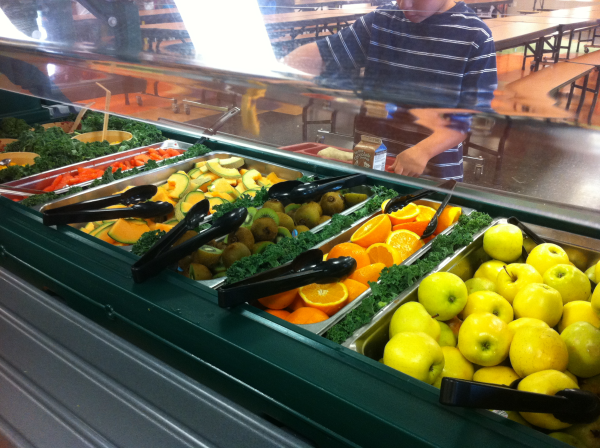 David Schwake and other dedicated food service directors across Arizona and the nation are redefining the term, "cafeteria food." For those sourcing local, healthy foods it's bringing a whole new appreciation for school lunchroom programs.
Schwake is also on the board of directors for St. Mary's Food Bank and reports that all the farmers they purchase from are also supporters of the Arizona Food Banks.
We need more David Schwakes trying to feed our kids during normal school days and during the summer. His enthusiasm for quality, local food is contagious. "It is a lot of fun for me each day and the kids enjoy learning about all the food they eat," he adds.
Join our Family!