Arizona Farm Bureau Applauds the Supreme Court's Grant of Certiorari in Proposition 12 Challenge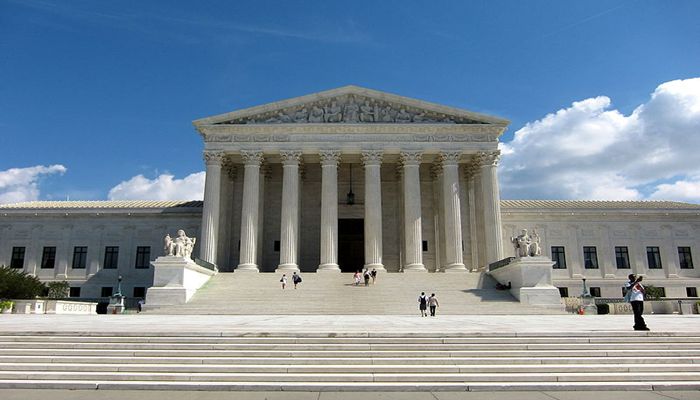 The U.S. Supreme Court this week decided it will hear a challenge to California's Proposition 12 filed by the American Farm Bureau Federation (AFBF) and the National Pork Producers Council (NPPC). Arizona Farm Bureau was one of several state Farm Bureau organizations to submit an amicus brief in support of the Court's decision to grant certiorari.
Passed in 2018, California's law seeks to mandate animal housing standards for any producer who sells meat or egg products into California, even for producers outside of that state.
"Farmers and ranchers take seriously the task of raising animals in a safe, healthy, and humane way," said Arizona Farm Bureau President Stefanie Smallhouse, a southern Arizona rancher. "Mandates like Prop 12 are baseless and confuse the consumer while needlessly increasing food costs, constricting supply lines, limiting consumer choice and creating an unconstitutional restriction of interstate commerce. We are glad to have the opportunity to explain to the U.S. Supreme Court why it should not allow these ballot initiative efforts to stand to prevent them from taking hold in other states, including Arizona. It's time to get rid of these ill-conceived, arbitrary, and unscientific mandates." 
Arizona Farm Bureau Government Relations Director highlights the knowledge and care agriculture producers give to their animals. "The Court's decision to hear this case is exciting and encouraging," explained Chelsea McGuire. "We believe there is a very strong case that Proposition 12 is unconstitutional. Ruling it as such will help slow the momentum of radical animal rights groups who try to impose their preferences on all consumers. The methods we use to raise animals are crucial in making sure we have enough safe, affordable, abundant food for families across the world. We hope the Court's ruling will ultimately help keep decisions about those methods where they belong: in the hands of farmers and ranchers."
American Farm Bureau Federation President Zippy Duvall also applauded the Court's decision to hear the merits of the case, saying "[w]e look forward to presenting the facts to the Court, including how Prop 12 hamstrings farmers' efforts to provide a safe environment for their animals, while harming small family farms and raising pork prices across the country. One state's misguided law should not dictate farming practices for an entire nation."
Arizona Farm Bureau will continue to keep members informed of events as they occur in this case.