Arizona Producers are Top Tier Responders to USDA Data Collection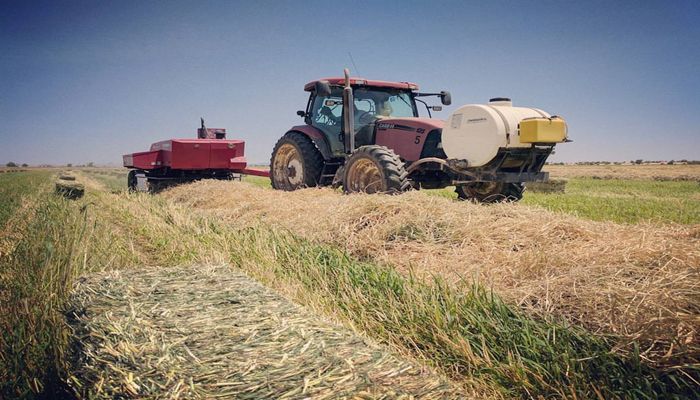 Recently, I held a virtual meeting with Arizona Farm Bureau leadership to talk about the recent collaboration of USDA's National Agricultural Statistics Service (NASS) and the American Farm Bureau Federation (AFBF) and the
report
released by the AFBF. The recommendations that AFBF had for NASS to consider revolved primarily around transparency and technology.
Arizona Farm Bureau President Smallhouse pointed out that the U.S. Corn Belt states' issues are not the same as Arizona issues. There is truth to that in that corn and soybean estimates do not appear to directly impact Arizona producers that much, until one looks at the Livestock Forage Program that is handled by the USDA Farm Services Administration. Arizona ranchers that signed up for the program may not realize that the national corn price that NASS estimates monthly and annually is used as part of the payment calculation when excessive drought conditions prevail. These corn prices are set based on information that NASS receives from those entities that buy corn directly from corn producers.
This is one reason why the response to NASS data collection efforts is so vital. The statistics may be used in ways unknown to many producers. The more information that is available from producers, the more accurate the statistics will likely be. The samples for each data collection effort are randomly selected and statistically defensible. The larger a producer's impact on the total estimate, the higher probability this larger producer will be sampled.
I'm proud to tell you that Arizona producers respond to our data collection efforts very well when compared to other states. For example, Arizona had the 6
th
highest response rate from the 2017 Census of Agriculture. Arizona's useable rates are consistently in the top 10 and often in the top 5 nationally in some of our major quarterly acreage and production data collection efforts. Thank you, Arizona Farm Bureau members!
NASS looks forward to more outreach efforts with Farm Bureau members and others in the agricultural community. NASS also looks forward to using current technology to complete our work as efficiently as we can. One of the great ways that Farm Bureau members can help, when sampled, is to complete data collection efforts online. Each producer that is sampled will be mailed a pre-survey letter that will contain a unique 12-digit survey code that can be used to easily and safely submit information on-line. When you have your code, the 
NASS Online Survey (usda.gov)
 link takes you right to your online survey. 
No one outside of NASS will have access to any individual data, by law. Confidentiality of personal data is paramount in all of our data collection efforts.
I thank every one of you Farm Bureau farmers and ranchers who produce food and fiber for the rest of the world. I also thank each of you for providing information about your farming or ranching entities. Together, NASS and the American Farm Bureau and Arizona Farm Bureau members can provide information that gives NASS the ability to set agricultural estimates in service to U.S. and Arizona agriculture.
Join Our Family