Arizona's Food Bank Programs Partner with Farmers and Ranchers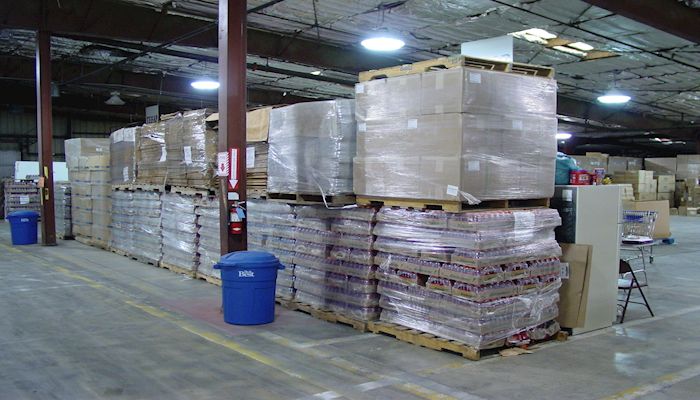 With the COVID-19 pandemic upon us, it became apparent to the world what agriculture already knew: we market and package our products for the consumer's need. One milk plant may only create the small boxes of milk for schools or the small creamers for restaurants and another plant the cartons of milk for grocery stores. When schools and restaurants shut down, the demand for those plants evaporated and several wondered why you couldn't just convert a plant. But different machinery and again consumer demands made it nearly impossible. No one is going to go to the store and purchase 25 school-sized cartons of milk for their homes or a box of individual-serving creamers for their morning cup of joe, nor will they be willing to pay the price of those products. A gallon of milk is roughly $2.50 but those small boxes could have been marked at a dollar. We are very good at providing our products how the consumer needs them but, in a pandemic, those needs change and so do our options.
In the past few months, a few programs resulted in helping families who are now depending on the local food banks to keep food in the fridges and on the tables. In the response to producers plowing under crops and dumping milk—as well as millions of Americans struggling to put food on the table due to the economic impact of the pandemic—the United States Department of Agriculture (USDA) created a new program to help the overwhelmed food banks and the producers whose markets dried up.
The USDA program is the Farmers to Families Food Box Program, a part of the Coronavirus Food Assistance Program announced by the USDA on April 17. Within only a few weeks of launching this program, the USDA established contracts with nearly 200 suppliers nationwide that had been significantly impacted by the closures of restaurants, hotels, schools, and other foodservice businesses to purchase and package $1.2 million in produce, dairy, and meat for distribution to Americans struggling with hunger. The program uses the existing distribution avenues to get these food boxes to various non-profits, including food banks and other organizations, such as schools, participating in hunger relief during the COVID-19 crisis. Distributors work with accepting food banks and organizations to decide the size and type of box they want to get for their region. They can choose from fresh produce, dairy products, meat, or a combination box. These boxes include items such as fresh fruits and vegetables, real dairy products such as yogurt, cheese, cottage cheese, or precooked meat. Contractors began distributing boxes in Arizona in late May, and the program is authorized through October. The goal of the program is to provide a creative outlet for food packaged in ways not usually available in the retail market and connect this food with families in need. Arizona nonprofits interested in distributing food boxes to the vulnerable people they serve should reach out directly to contractors in the USDA Southwest Region.
Another program, not USDA-driven, available to our smaller producers is Friends of the Farm, a farm-to-food-bank program launched in November 2019 by the Arizona Food Bank Network (AzFBN) with support from the Governor's Office. Although this program was not created in response to the COVID-19 crisis, given how well it addresses the acute challenges faced by farmers and families in Arizona, Governor Ducey invested additional resources into Friends of the Farm from the COVID-19 state relief fund.
How does the program work? Essentially, small farmers (as defined by the USDA: "less than $350K in gross sales or less than 150 acres") are eligible to apply for a growing contract with the Arizona Food Bank Network. This grant allows for yearly contracts and will continue long after the current pandemic has passed.
The goal of Friends of the Farm is to purchase fresh, Arizona-grown produce, dairy, and protein and distribute it to Arizonans struggling with hunger through the statewide emergency food relief network. The program operates like other fresh vegetable contracts, in that you have a buyer for your produce before it is planted. To date, nearly 250,000 pounds of Arizona-grown produce has been purchased from small farmers in Cochise, Maricopa, and Pima Counties. To learn more, visit AzFBN's Friends of the Farm. To submit a proposal, please complete this form.