Can You Escape the Classroom?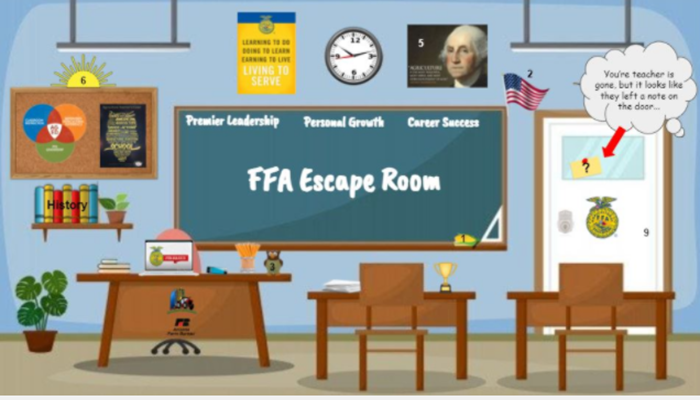 Arizona Farm Bureau Ag in the Classroom (AZFB AITC) is encouraging students to break out of the classroom! Have you ever experienced one of those popular break-out or escape rooms? Gathered your friends for a fun night out of solving clues while trying to succeed under the pressure of the clock? Well, AZFB AITC has brought this excitement to the classroom.
Students can now use their wits and the clues provided to escape the AZFB AITC Breakout Rooms. Students can choose from an FFA Room, an Arizona Agriculture Room, and an Arizona Five C's Room. Try your luck and see if you can escape.