Celebrating One of Arizona's 5 Cs, Citrus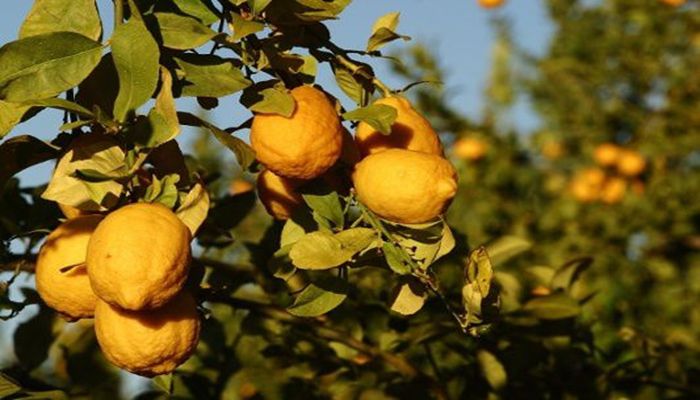 Arizona's citrus farming predates statehood by a couple of decades. So, it makes sense that one of Arizona's famous 5 "C's" is Citrus.
Our farming experts will tell you that Arizona's sun and soil are perfect for growing oranges, tangerines, lemons and grapefruit.
In fact, Arizona, California, Texas, and Florida are the only U.S. states that commercially produce citrus for consumption. Also, Arizona ranks second in lemon production.
And on average, each adult American consumes nearly 13 pounds of citrus each year.
Besides the five C's, why all this talk about citrus right now? The winter months in Arizona is the peak of harvest. While lemon harvesting has been underway for a few weeks, more citrus is coming online for harvest including grapefruits and oranges (and happened to be a bit late due to the lingering high temperatures in the fall of 2020).
The Fun Facts about Lemons
National Lemonade Day is August 20th.
Lemons are harvested by hand.
Paris, France was where the first lemonade 'soft drink' debuted.
Arizona and California produce 95% of the U.S. lemon crop.
The average lemon contains about 3 tablespoons of juice.
Arizona is one of only four states that produce lemons. Others include California, Florida and Texas.
There are nearly 50 varieties of lemons.
Depending on the rootstock it takes 3-5 years for a lemon tree to bear fruit.
Lisbon lemon trees grow on a sweet orange root stock.
A lemon tree can produce 500 to 600 pounds of fruit each year.
A lemon tree can produce fruit year-round, but the main season is late winter and spring.
Citrus is one of Arizona's Five Cs: Citrus, Cattle, Cotton, Copper, and Climate.
Lemons are rich in Vitamin C and contain about the same amount of the vitamin as oranges.
Lemons are used in drinks, soaps, lotions, and even make-up.
Lemons can keep for about 2 months if kept in the refrigerator. They will only keep for about 3 weeks when left out on the counter.
Arizona harvested 7,500 acres for processing and fresh market lemons in 2017.
On a recent Rosie on the House show our topic was citrus and Selwyn Justice of Justice Brother U-Pick and Farm Stand was our guest on the show. Besides their U-Pick, his family can claim the oldest continuously commercially harvested citrus orchard in the state. During the broadcast, he gave away some trade secrets on growing citrus and a special orange tree in their orchard that's supposed to heal whatever ails you. But you've got to listen to the broadcast to find out what it is.
Join Our Family