Deadline to Enroll in U.S. Cotton Trust Protocol Extended to April 30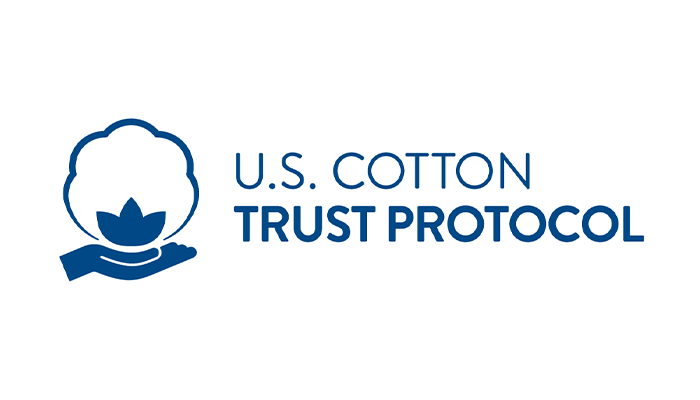 Attention Arizona cotton farmers, the U.S. Cotton Trust Protocol recently announced that due to demand, the deadline for growers to enroll and complete their data entry for the 2021/22 cotton crop is extended until April 30.  
 
"We've received a lot of interest in the program recently by U.S. cotton growers and wanted to provide additional time to complete enrollment during what we know is a busy time of year," said Dr. Gary Adams, president of the U.S. Cotton Trust Protocol. "Additionally, producers who enroll in the program and complete their data entry before the extended deadline will have an opportunity to receive a potential redistribution of program revenue."
To aid with enrollment, the Trust Protocol has also rolled out two additional avenues to streamline the process. First, growers can authorize their crop consultant to help ensure that necessary information is entered and accurate. Second, if growers utilize the John Deere Operations Center, they can pre-populate up to 40% of the data needed to complete their Fieldprint analysis through the platform.
Farmers from across the country already enrolled and familiar with the program have a lot of great things to say about it. Here in Arizona, we have adherents. 
To complete online enrollment and data entry growers can visit TrustUSCotton.org before the extended April 30 deadline. If growers have questions or would like help with enrollment, reach out to the Grower Help Desk at growers@trustuscotton.org.
 
The Trust Protocol has welcomed more than 560 brand, retailer, mill and manufacturer members since its launch in 2020. This includes J.Crew, Madewell, Levi Strauss & Co. and, Gap Inc. as well as global apparel manufacturer Gildan. The Trust Protocol has also welcomed UK retailers Tesco and Next Plc. 
The U.S. Cotton Trust Protocol is aligned with the UN Sustainable Development Goals, recognized by Textile Exchange and Forum for the Future, and part of the Sustainable Apparel Coalition, Cotton 2025 Sustainable Cotton Challenge, Cotton 2040 and Cotton Up initiatives. The program has also been recognized and published in the ITC Standards Map.
 
About the U.S. Cotton Trust Protocol
Launched in 2020, the U.S. Cotton Trust Protocol was designed to set a new standard in more sustainably grown cotton, ensuring that it contributes to the protection and preservation of the planet, using the most sustainable and responsible techniques. It is the only farm level, science-based program that provides quantifiable, verifiable goals and measurements in six key sustainability metrics as well as article-level supply chain transparency. 
The Trust Protocol is overseen by a multi-stakeholder Board of Directors comprised of representatives from brands and retailers, civil society and independent sustainability experts as well as the cotton-growing industry, including growers, ginners, merchants, wholesalers and cooperatives, mills and cottonseed handlers.
Visit us online at TrustUSCotton.org.
Follow The Trust Protocol at:
https://twitter.com/trustuscotton
 https://www.facebook.com/trustuscotton/
 https://www.instagram.com/trustuscotton/
 https://www.linkedin.com/company/responsibleuscotton/