Farmer with Long-time Roots in Congressional District 1 Gets Arizona Farm Bureau's AgPAC Endorsement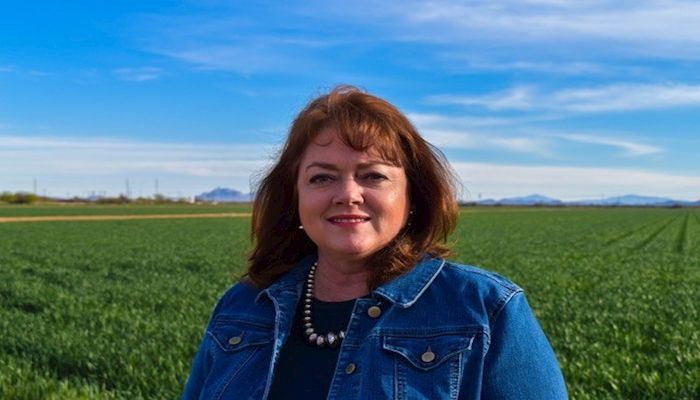 AgPAC of Arizona Farm Bureau recently endorsed Tiffany Shedd for the U.S. House of Representatives in Arizona's 1st Congressional District. She is running to unseat the incumbent, Tom O'Halloran (D).
"Tiffany Shedd is a true Arizonan, true westerner, and true agriculturalist," said AgPAC Chairwoman Sherry Saylor. "We are always thrilled when Arizona Farm Bureau members are willing to enter the political arena, especially when that member is as qualified as Tiffany. Whether it's fighting to roll back onerous federal regulations or making sure that agriculture has a strong safety net in times of economic uncertainty, she is dedicated to defending rural Arizona. We can't help but be optimistic about a future in which Arizona's agricultural industry has Tiffany Shedd as a willing and able advocate in the halls of Congress."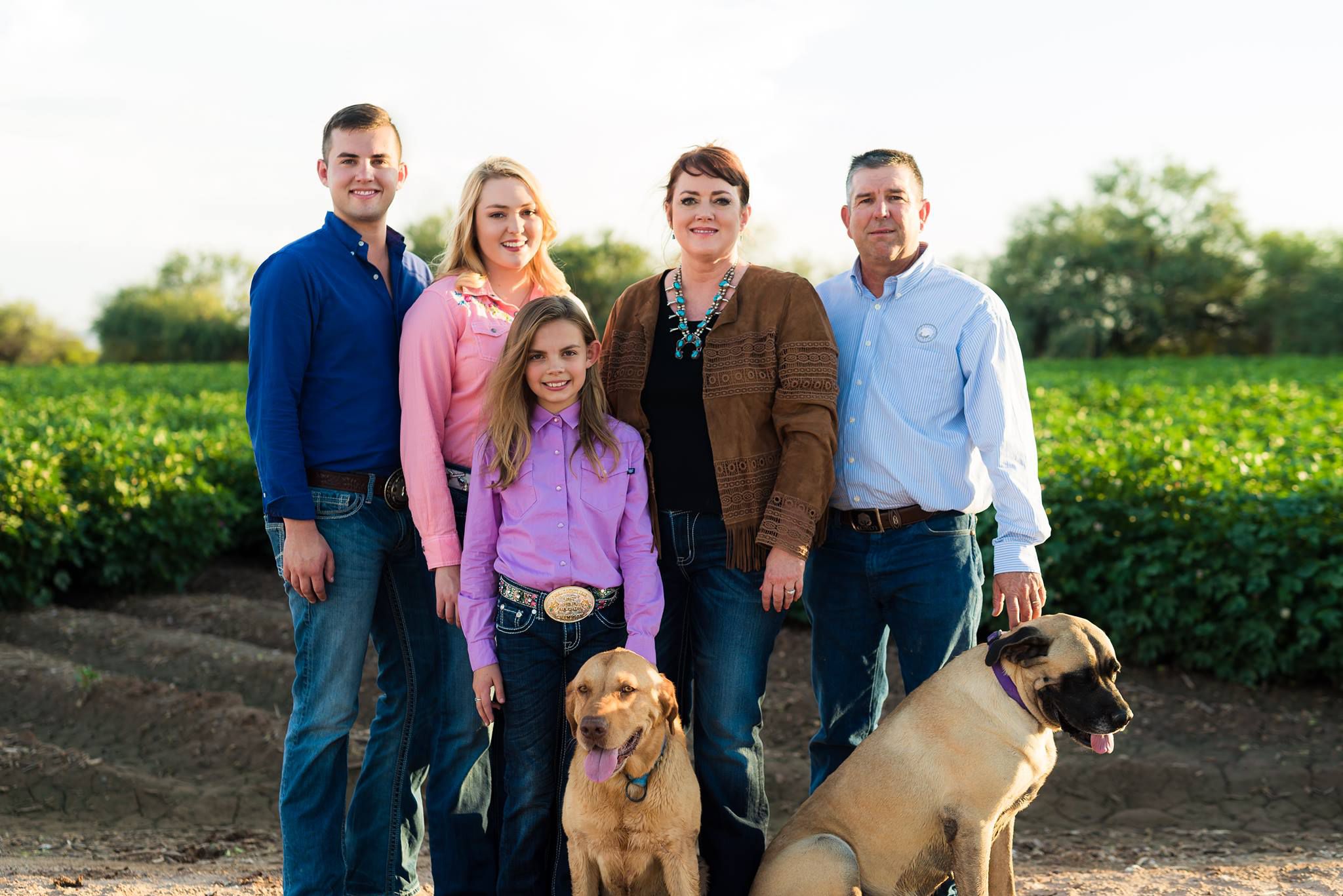 Tiffany and Rodney Shedd with their family.
Said Shedd, "I am deeply honored to be endorsed by Arizona Farm Bureau. My family and I have long supported the Arizona Farm Bureau's mission to engage their grassroots membership to preserve and improve the agriculture industry. Arizona Farm Bureau is a steady hand that has kept Arizona a state that values hard work, family, individual freedom, production, stewardship of our land and natural resources, as well as providing much needed common sense to our legislative process. As a farmer, I look forward to partnering with Arizona agriculture to make Arizona's next 100 years even better than the last."
Tiffany Shedd has roots in Arizona's 1st Congressional District dating back more than 100 years. A farmer, small business attorney, firearms instructor and mother of three, Shedd is running for Congress to bring rural Arizona values to Washington, DC.
Shedd has spent decades as a fierce advocate for rural Arizona. She and her husband, Rodney, have farmed cotton and wheat since 1989 on the farm they own in Eloy, AZ. Shedd has served as a producer on the boards of various commodity advocacy groups, charitable organizations, and has successfully advocated for the private property rights for agricultural landowners.
A lifelong rural Arizonan, Shedd is an avid shooter and firearms enthusiast. She and her husband established the Central Arizona Target Shooting range in Pinal County to promote youth shooting sports. Shedd is a 4-H certified youth pistol instructor, as well as an NRA-certified youth shotgun instructor. She is a strong and prominent defender of 2nd Amendment rights.
"I have been farming with my husband for almost three decades," added Shedd. "This experience brings to my candidacy the lessons of family teamwork, not making excuses but figuring out how to get things done, hard work, faith that if you do the next right thing you will have a bountiful harvest, optimism, and that perfection can be the enemy of progress. Being surrounded by people who are stewards of the land has taught me that we must manage our natural resources to survive and prosper. That there is nothing Americans cannot accomplish if government stays out of the way and that producers should be rewarded, not punished."
Other Republicans running in CD 1 during the primary is current state Sen. Steve Smith, R-Maricopa, and military veteran Wendy Rogers.
Join Our Family