Get on Board with Farm Bureau Bank's Hassle-Free Boat Loans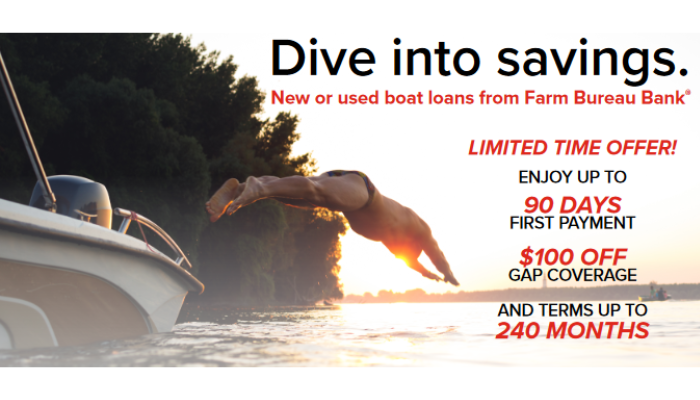 Lake Havasu is a hidden gem tucked away in the desert landscape of Arizona. Known for its crystal-clear blue waters and breathtaking scenery, Lake Havasu is a popular destination for boating, fishing, and water sports enthusiasts. With over 60 miles of navigable waterways, there's plenty of space to explore and enjoy the beauty of the lake. Whether you're seeking a relaxing day on the water, an adrenaline-pumping adventure, or a scenic hike, Lake Havasu has something to offer everyone.
While there are many ways to experience the beauty of Lake Havasu, having your own boat opens a world of possibilities. Not only does it give you the freedom to explore at your own pace, but it also allows you to customize your experience and create unforgettable memories on the water. So, if you want to elevate your Lake Havasu experience, investing in your own boat is worth considering.
If you're an Arizona Farm Bureau member, there's even more reason to consider purchasing your own boat, as you can take advantage of special financing options available through Farm Bureau Bank.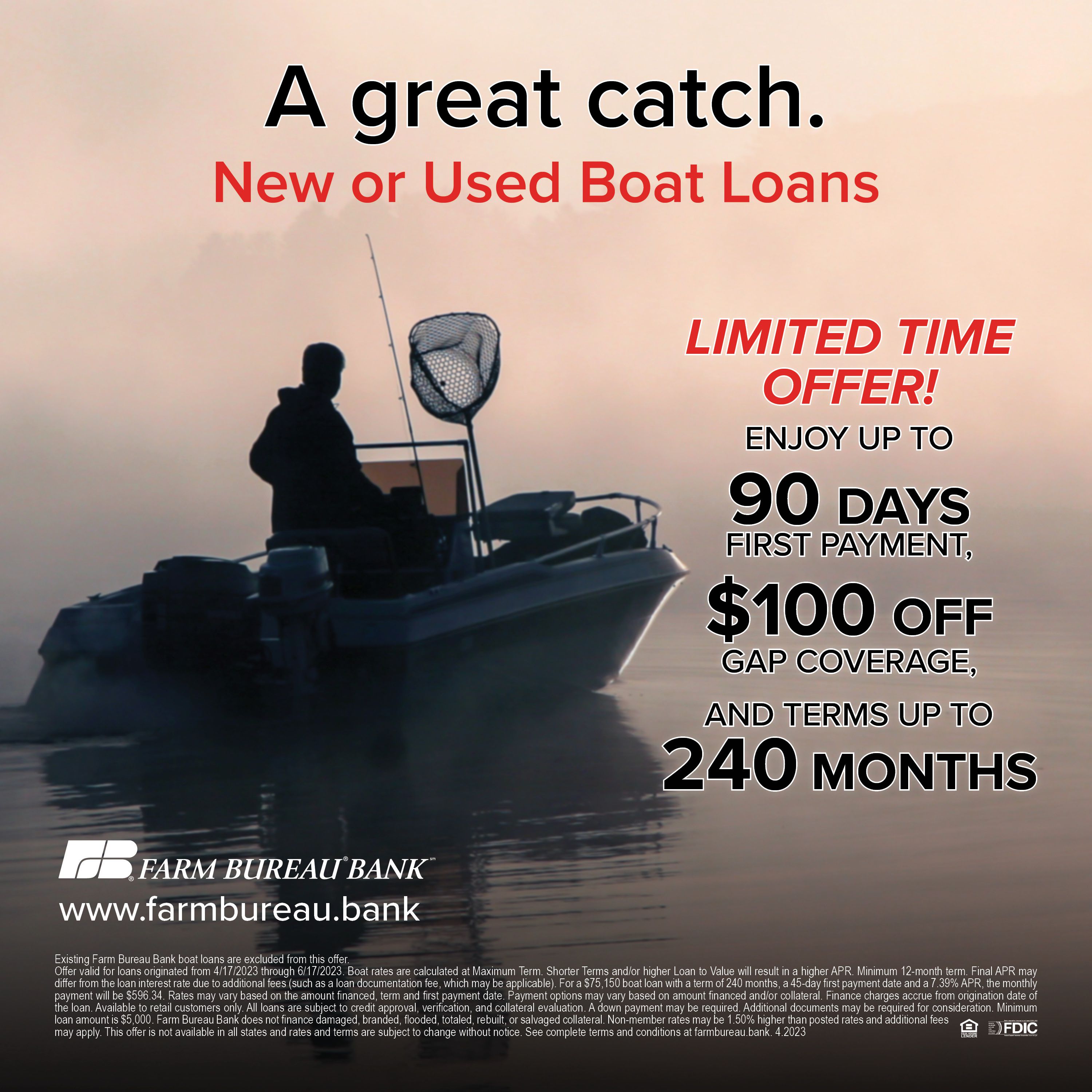 Farm Bureau Bank boat loans offer a wide range of benefits, including a 90-day delayed payment period, $100 off GAP coverage, and an easy online application guided by our boat lending experts. This means you have more time to enjoy your new vessel before making your first payment, and our GAP coverage protects you in the event of theft or total loss of your boat.
Farm Bureau Banks's user-friendly online application process, only takes only minutes to complete. And if you have any questions, their knowledgeable boat lending experts are available to guide you through the process and answer any questions.
Farm Bureau Bank understands that buying a boat is a significant investment, and they offer competitive interest rates and loan terms of up to 240 months. This means that you have the flexibility to choose a payment plan that fits your budget and lifestyle.
Farm Bureau Bank takes pride in providing exceptional customer service to all their clients; their boat loans are no exception. Their team is dedicated to making the loan process as smooth and stress-free as possible, so you can focus on enjoying your new boat and all the adventures it brings.
If you're in the market for a boat, look at Farm Bureau Bank for your financing needs. Their convenient online application process, 90-day delayed payment period, and competitive interest rates make it easy to turn your dreams of boat ownership into a reality. Contact them today at 800.492.3276 or recreational loans to learn more about their boat loans and how they can help you sail off into the sunset!
View our many statewide and local benefits at AZFB. The Member Benefits page is categorized by benefit type and lets you quickly see what's available.