Governor Ducey has issued a "stay home" order for AZ – what does it mean for AZ Agriculture's families?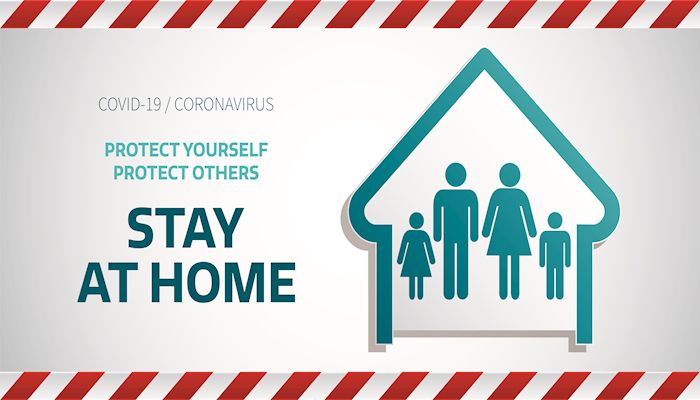 On Monday, just hours after announcing that schools across the state will remain closed for the remainder of the academic year, Governor Ducey signed an executive order issuing the "Stay Home, Stay Healthy, Stay Connected" order for Arizona. With it, Arizona joins at least 29 other states in issuing mandatory directives for citizens to stay home unless absolutely necessary. In the words of the Governor's order, Arizonans "may leave their place of residence only for Essential Activities, to participate in or receive Essential Government Functions, or to participate in or fulfill Essential Functions" as outlined by the Governor.
What's "essential?" Agriculture!
According to an executive order issued last week, agriculture and its supporting operations are essential and therefore not required to close or cease operations, even in light of the stay at home directive. Food production, distribution, and sale are all defined as essential infrastructure operations, and food production, processing, cultivation, and manufacturing are defined as essential business operations. Moreover, in communicating with both the Governor's office and the Arizona Department of Agriculture, we have been encouraged to interpret these definitions broadly to include both the direct operation and those businesses or services that are necessary to support that operation. This means that our chemical sales, seed dealers, equipment repair, water managers, and other day-to-day needs of agricultural producers are free to continue operations while observing CDC-recommended distancing guidelines.
Moreover, today's executive order clearly states you will not need to provide documentation or proof of activities to justify travel. That means that you and your employees don't need a letter or permit stating that they're traveling for the purpose of engaging in an essential function or business – you can simply get in your truck and drive to work.
What about my other day-to-day activities?
We know that our Farm Bureau families are also concerned about the impact this will have on their day-to-day lives aside from the farm or ranch. Governor Ducey's order is focused on maintaining, to the extent possible, access to "activities necessary for the continuity of social and commercial life." Grocery stores and pharmacies will remain open to the public. Restaurants that are offering drive-thru or curbside delivery will also continue to operate. If your children spend all or part of the day with a childcare provider, travel to and from childcare and the services offered there are not prohibited by this order. And, as mentioned before, there's no requirement to provide documentation or other proof that your travel is related to an essential activity – you won't have to cross a checkpoint or observe a curfew while you're heading to the grocery store or your favorite local restaurant.
Moreover, the "stay connected" part of the order actually encourages socially responsible out-of-home recreation. Walks through the neighborhood, time at the park, and even golfing are still encouraged under the order, so long as appropriate physical distancing and hygiene practices are observed.
We know that this is unchartered territory, and the information regarding COVID-19 containment changes day by day (and sometimes, hour by hour). Arizona Farm Bureau is doing all we can to bring relevant information to you in real-time. We'll be compiling the lasted information and updates on our website at https://www.azfb.org/Public-Policy/Resources-and-Links/COVID19-Resources. And as always, our staff is available to answer any questions you have about the how your business may be impacted by state or federal response measures.
In the words of Governor Ducey, we hope you're all able to stay home, stay healthy, and stay connected!