How do We Explain Selfless Leadership?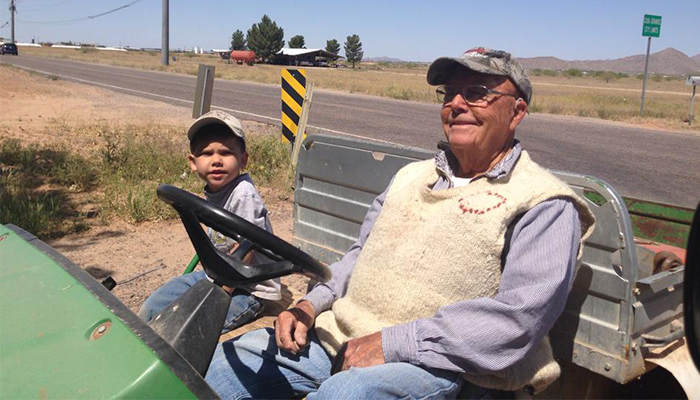 It's happened again. The Arizona Farm Bureau family lost another stellar volunteer leader. We mourn some more, and we remember some more.
The first time I truly met Robert (Jerry) Kennedy was as I was going into the large room of the delegate session during one of Arizona Farm Bureau's Annual Meetings. Mr. Kennedy was coming out. With arms raised and in a loud, "Julie Murphree" he gave me a bear hug, adding, "Welcome to Farm Bureau."
My immediate thought was "Okay, I should know him." And without knowing him, his welcome meant I did know him, I just didn't know it, yet. Do you get what I mean? That's what people call the "Farm Bureau family." You're accepted even before you know it.
I'd only started with Farm Bureau a few weeks earlier, so this was 2006 when Mr. Kennedy was Pinal County Farm Bureau President and running a family livestock operation in Casa Grande. Later, I learned that since he'd known my parents for quite some time it made sense that he knew me. I've admired and loved the man and his family ever since.
Mr. Kennedy is that way with people. Maricopa County Farm Bureau Executive Director Liz Foster calls him her, "Number One Favorite Farm Bureau member." Active in county management for years at Arizona Farm Bureau prior to her current position, Foster added, "A little known fact about the famous "Been Farming Long" picture that hangs outside our Government Director's office is that Jerry bought it for the new building when we moved in and [Jim] Klinker and he picked the spot [on the wall]. And the three of us hung it up. Every time I walk by that picture, I think of him. He also has a policy in the policy book that I refer to as 'The Jerry Kennedy Policy.'" He was selfless in his involvement.
How selfless? When Farm Bureau Financial Services agent Rhonda Vanderslice had an immediate and emergency need for new office space, Mr. Kennedy and another long-time Farm Bureau leader Carmen Auza including several Pinal County Farm Bureau board members loaded her office up and drove around town till they found the current office off Florence Boulevard.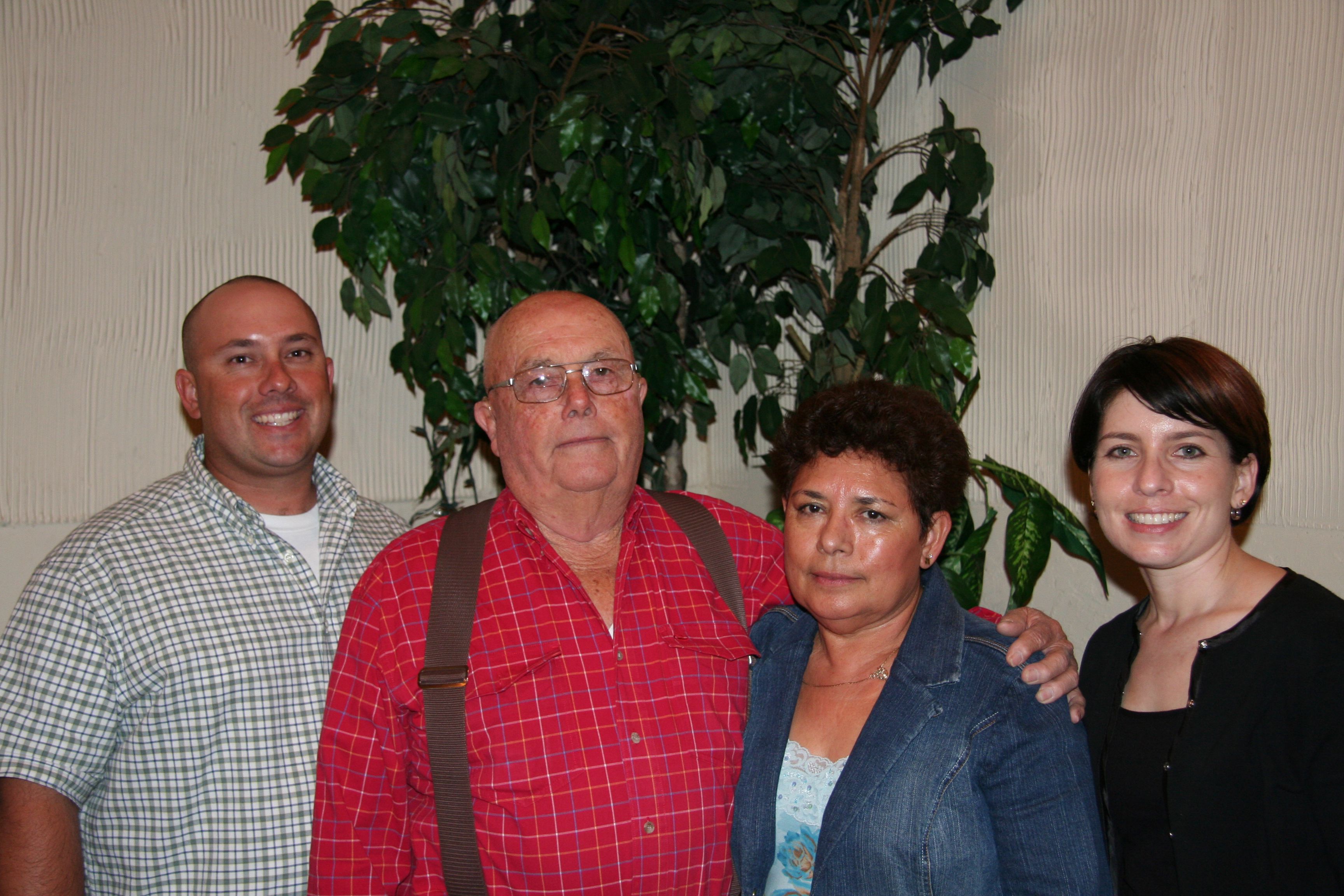 Arizona Farm Bureau Heritage Award recipient, Jerry Kennedy is flanked by his family, son Richie, wife Anita and daughter Ana. 
The stories about Mr. Kennedy are countless and go beyond his volunteer leadership work for Farm Bureau, of course. But something about him speaks volumes about selfless leadership. He was always advancing the agricultural cause in both livestock and crop agriculture, and he never seemed to tire of all that it takes to be a volunteer leader. He never hesitated to tell someone they needed to be part of something bigger than themselves; something important to farming and ranching if it was all going to survive.
His seriousness about Farm Bureau as an organization goes all the way back to when he was farming in California; he was a long-time member of the San Benito County Farm Bureau. Mr. Kennedy is famously quoted often saying, "Farm Bureau is not perfect but it's one of the best organizations around."
He instilled this selfless leadership in his two youngest kids, Richie Kennedy and Ana Kennedy Otto. Richie Kennedy is the current President of Pinal County Farm Bureau, all while farming full time. He also is Arizona Farm Bureau's Second Vice President. And while Ana now works for Arizona Farm Bureau, before that she was a volunteer leader even serving as Arizona Farm Bureau's Young Farmer and Rancher Chair for a time.
We extend our condolences to Anita, Mr. Kennedy's wife, and his children and grandchildren. Our hearts are with theirs as they move through this loss. I read recently, "The best way to heal is to let it hurt and let the memories help with the healing."
How do we explain selfless leadership? We share an example; we tell a story. Selfless leadership was Robert (Jerry) Kennedy.
Special Note: The family will announce a near-future date for celebrating the life of Jerry Kennedy.