Local FFA Chapter Wins Arizona Agriculture's Stewardship Award
By Julie Murphree, Arizona Farm Bureau: Chino Valley FFA received the Arizona Farm Bureau Environmental Stewardship Award at a recent awards ceremony celebrating farmers and ranchers and Arizona agriculture throughout the state during their 92nd Annual conference at the Scottsdale Resort and Conference Center.
"Like so many other FFA chapters throughout Arizona, Chino Valley FFA is dedicated to making a positive difference in the lives of students by developing their potential for personal growth, premier leadership and career success through agricultural education," Says Arizona Farm Bureau President Kevin Rogers.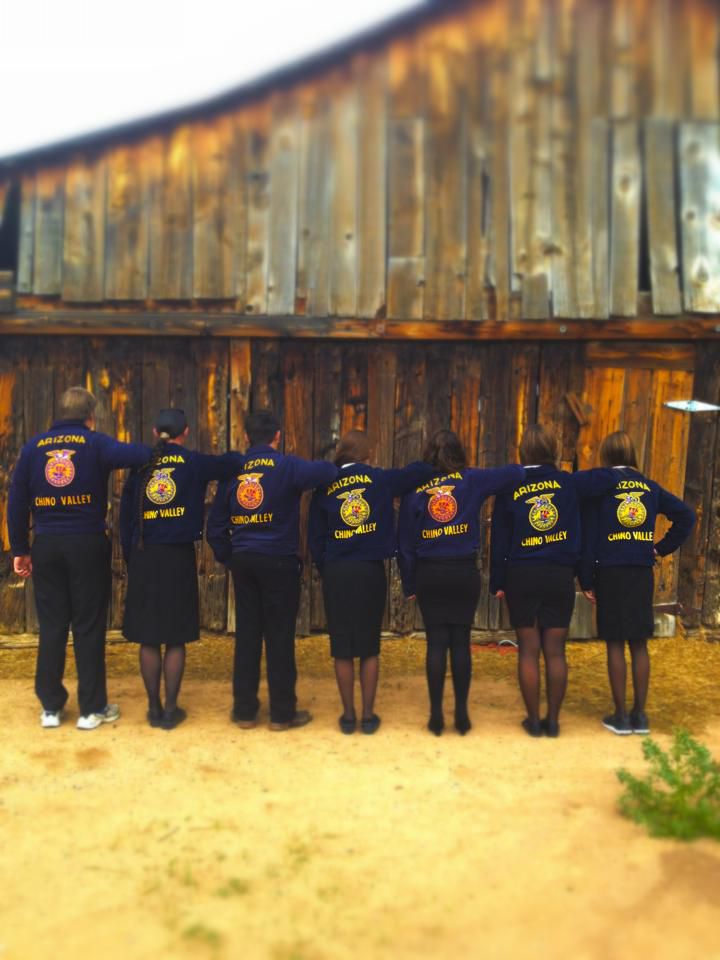 Chino Valley FFA
The Chino Valley FFA Cooper Agriculture Center provides agricultural and aqua-cultural education through the use of advanced facilities thanks to its many acres of farmland and its living history museum.
Officially named and dedicated in 2002, the Chino Valley FFA Cooper Agriculture Center annually serves more than 200 FFA students. Prior to the dedication, the 52-acre farm was divided into two pastures and traditionally flood irrigated.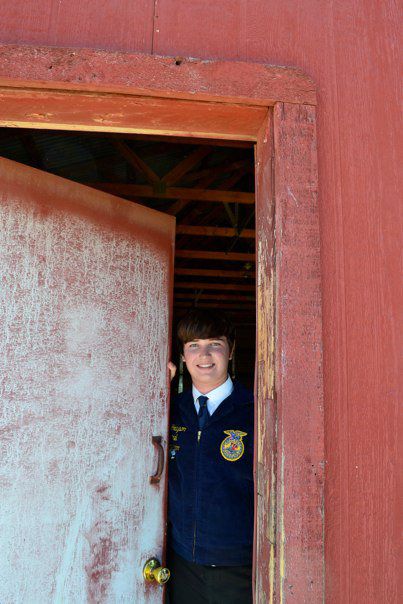 Vocational Ag studens are taught agriculture practices including conservation best practices.
As one of their water conservation practices, Chino Valley Agriculture students have spent the last 12 years converting this state-of-the-art teaching facility from traditional flood irrigation, on uneven ground, to center pivot and sub-surface micro-drip irrigation through an NRCS cost-sharing program.
Students now have the ability to compare and contrast the various types of irrigation systems and watering techniques, which allows them to micro-manage each pasture and test plot on the property at precise levels. The students' efforts have not only reduced their irrigation water needs by 75 percent, but have also spawned additional expansion and research into pasture grazing and range utilization.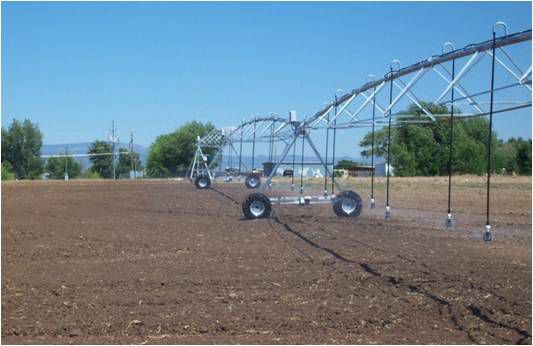 Various watering systems have allowed students to learn about water conservation.
The genesis of the Cooper Agriculture Center came in 1997 when the Chino Valley High School District accepted a donation of land and buildings to the Agriculture Education program from Kenneth & Lavonne Cooper.
The Chino Valley FFA has maintained their commitment to Kenneth & Lavonne Cooper's desire to keep the 52 acres in agriculture production. Today the long range plans are to utilize the Cooper Ag Center as a Premier Agriculture Education teaching lab, producing grass hay and raising beef cattle, Navajo Churro sheep, goats, and poultry. The FFA is also working to develop the historical buildings and barns as a museum of Living Agricultural History in partnership with the Chino Valley Historical Society.
As a result, the Chino Valley FFA Chapter can now provide education for students attending Chino Valley High School and the public of the Prescott-Tri City Area including neighboring towns, giving practical, hands-on guidance in production agriculture. Ultimately, the Cooper Agricultural Center facilitates an environment where students can learn about effective, modern-day conservation practices.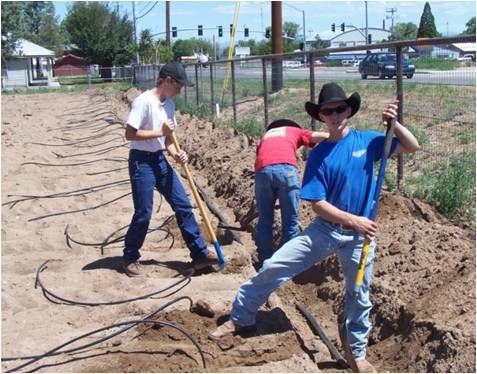 As with other FFA students, hands-on learning makes the difference for these future farmers and ranchers.
"We're proud of all our award winners and all that they've achieved on behalf of agriculture," says Arizona Farm Bureau President Kevin Rogers. "Our awards banquet is an opportunity to extend our appreciation to those who make a difference in our industry and community."