Meet Arizona Agriculture's Dominguez Family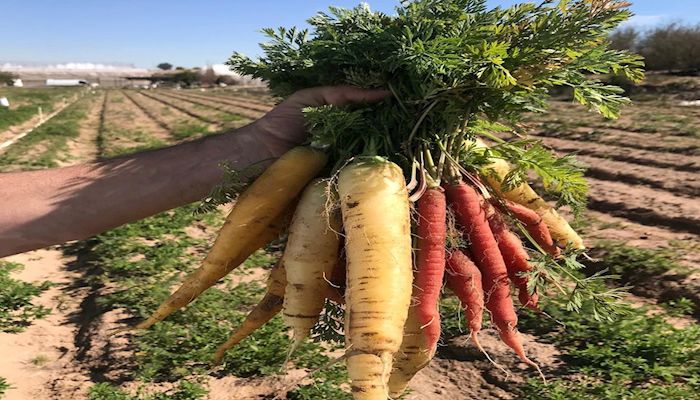 Says its website "About Us" section, " Hillside Farms, grower of specialty greenhouse produce brings Yuma the taste and quality of greenhouse freshness. Vine-ripened heirloom tomatoes, cucumbers, peppers, eggplants, and assorted herbs will be available locally starting November 1st through May.
This small, Yuma produce farm in the Mecca of America's "Winter Lettuce Bowl of the United States" may seem a bit odd or out of place. But when you read about Joseph Dominguez and what inspired him, you might think it totally makes sense.
While they do have a farm stand set up near the farm, they also supply the Yuma Community Farmers' Market and Dominguez brings produce to a few of the markets in Maricopa County.
A member of the Arizona Farm Bureau, Dominguez likes to remind customers that when you buy from your local farmer's market, "you have the opportunity to speak with the farmer who grows your produce."
He's right about that and why Arizona Farm Bureau created Fill Your Plate in 2007 where a mobile-friendly, searchable database allows someone to search for a farmer's market anywhere in the state. "A family trip to a Farmer Market is the best way to educate your family on where food comes from and how to make healthier food choices," suggests Dominguez. "This can be a great learning experience for the entire family."
Like the majority of our direct-market farmers in Arizona, Dominguez's produce is picked fresh the same day or no longer than 24 hours before a market opens. And while there are not enough hours in the day to get everything ready for the markets that Hillside Farms serves, Dominguez says he wouldn't have it any other way.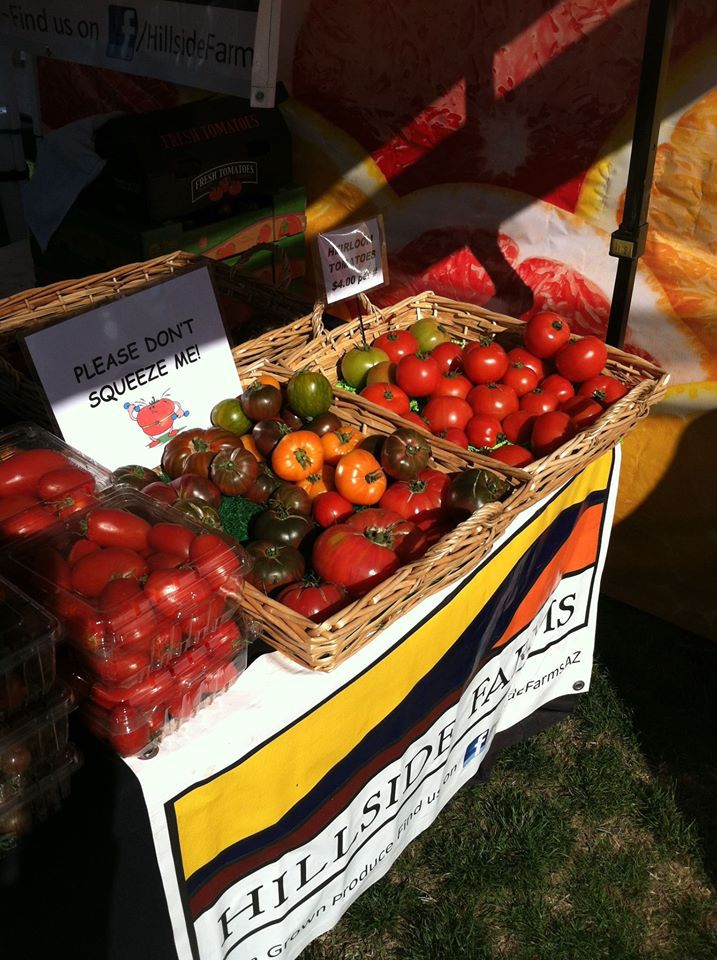 An interview with Joseph Dominguez, produce farmer – Yuma, Arizona.
Part of an ongoing series about Arizona farming and ranch families.
Tell us about your farm, ranch, or agribusiness operation(s): I returned home from Cal Poly Pomona in 2005 and started working for Select Seed of Arizona doing product development. I saved up some money and purchased the first greenhouse in 2009. I grow heirloom tomatoes, peppers and carrots.
Any farming practices that highlight water conservation, soil health or and other special practice you instituted to save money and improve the farm? The farm is set up on drip and sprinkler irrigation. The farm is certified organic by CCOF .
How will the next generation of agriculturalists have to operate? They will need to be smart and able to deal with the ever-changing climate. They will have to be problem solvers on the fly. From one day to the next farming can change and you need to be able to adapt.
What is your educational background (i.e. Degree(s), certifications, honors)? Graduated with a bachelor's degree in Horticultural Science, emphasis on greenhouse management. Too busy to get involved but I would like to produce the plants schools use for there gardens.
What do you love the most about farming, ranching, or the agriculture industry in general? The daily challenge of farming. Fighting disease and insects, general repairs and major breakdowns, then figuring out how to harvest and sell it all. I also like offering unique produce to the local consumer.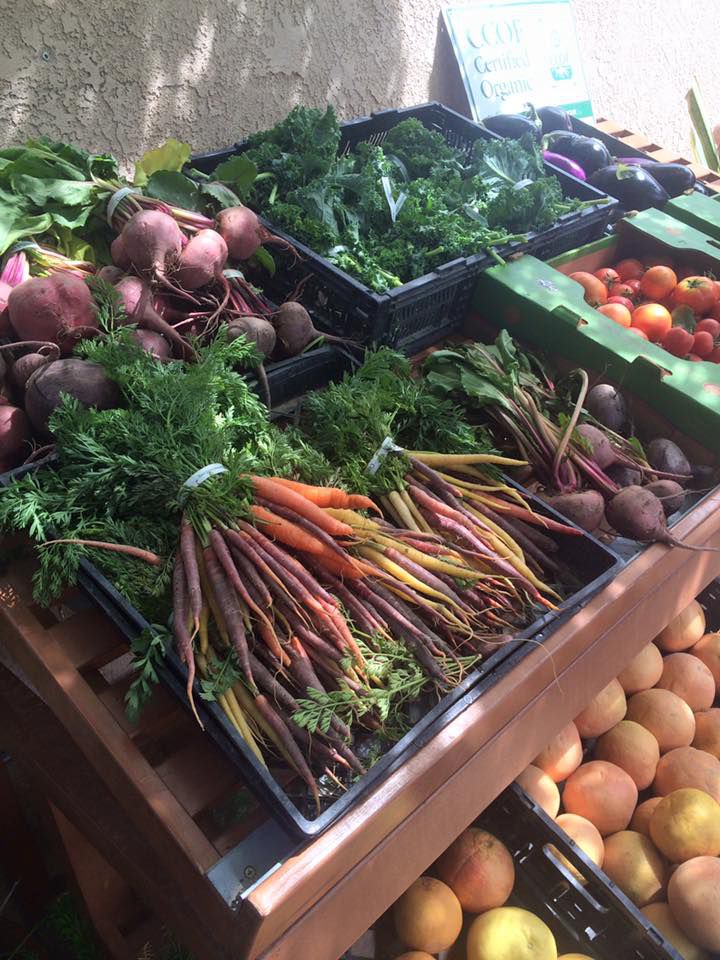 A variety of the produce Dominguez's Hillside Farms sells at a farmer's market.
What is one fact/achievement that nobody knows about you? I am a first-generation farmer who has built the whole farm from the ground up. With plenty of help from the family.
Why are you a Farm Bureau member? For their continued political fight in the best interest of the Arizona farmer. There is a group here in Arizona looking out for the little farmer.
What is the best business advice that you've received and/or have given? Don't let the doubt bring you down. Be prepared for a fight. There will be days you want to give up and will need to find the strength to keep pushing forward.
How do you get your news and educational information today? Industry magazines, farm shows, internet searches.
Join Our Family