Meet Arizona Agriculture's Glenn Family
Author
By Justen Ollendick, Arizona Farm Bureau Intern
Ms. Kelly Glenn-Kimbro took a break in her busy schedule out at the ranch to tell me all about the Glenn family, pioneering founders of Douglas, Arizona, and their vast operation across southeastern Arizona, and Cochise County.
An interview with Kelly Glenn-Kimbro of Douglas, Arizona.  
Part of an ongoing series about Arizona's farmers and ranchers.
Talk about your farm/ranch: Our family has been ranching in the southeastern corner of Arizona for over 118 years. The original Glenn Homestead was established in 1896 and we continue ranching that land today. Our operation is Cow/Calf, running approximately 400 head of mother cows between our two family-owned ranches. My mother's family also ranched and raised registered Herefords in southeast Arizona in the 1930's, 40's and 50's. My mother's grandfather was one of the original founders of Douglas, Arizona.
What changes have you seen in your lifetime as it relates to farming and/or ranching? Our family was one of the founding members of the Malpai Borderlands Group. The organization was housed in our ranch house for over 20 years. This is an organization that involves environmentally aware ranchers, land use agencies and conservation entities, to preserve open space, to keep ranches in production and to protect and encourage ranching practices that both benefit the ranching operations and the environment.  
Border Security is a huge issue for us. Our southern ranch borders Mexico and we are leaders in our community in working toward securing our borders, reducing the impact on rangeland by Border Patrol and trafficking alike, encouraging partnerships between law enforcement and ranchers and continuing to try to amend our production practices to adapt to the border issues.
Economics of ranching have changed for everyone, however, as an added expense is the high cost of ranching in border regions.
Why did you choose to go into agriculture? It is the way of life that we know and love. It is our heritage and our family history. It is the only thing that our family would choose for a lifestyle and livelihood.
What generation of farming/ranching are you? My Dad, Warner Glenn is 4th generation. I (Kelly Glenn-Kimbro) am 5th and my daughter Mackenzie Kimbro will be 6th. Our family lives, breaths and works for our way of life. A side business that we also have is predator control/hunting guide services. We primarily hunt Mountain Lions for neighboring ranchers and for Big Horn and Mule Deer study projects in Southeast Arizona andNew Mexico. We are 5th generation in Arizona.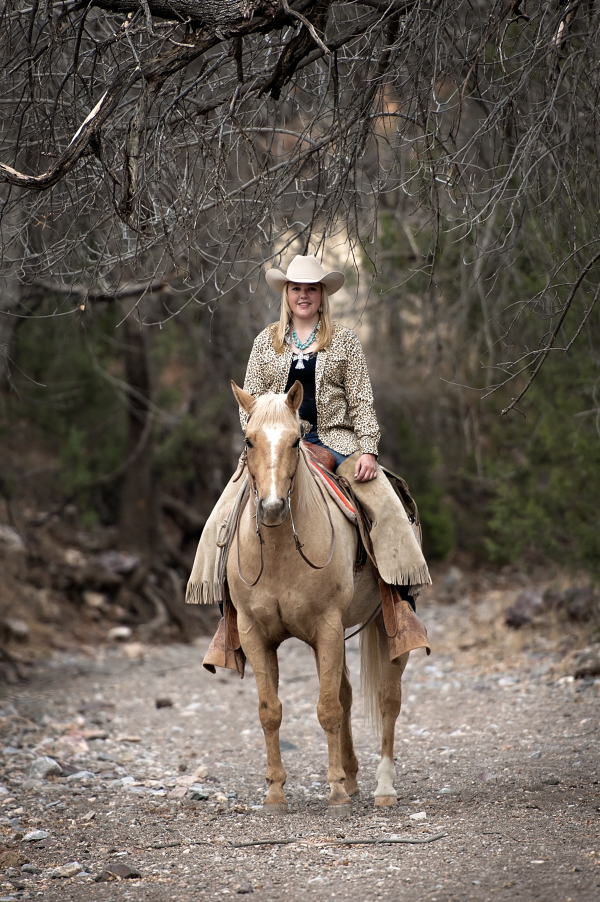 Daughter Mackenzie Kimbro is the 6th generation of the Glenn ranching family. Mackenzie plans to continue the ranching business but also wants to become a chef.
Will anyone in your family ... younger generation ... pursue farming and/or ranching?  Yes, Mackenzie will continue with our ranching business while also pursuing her desire to study for and become a Chef.
Would you ever consider growing an emerging crop or changing your farm or ranch model? The changes that we have made, parallel the industry trends or cattle types and breeds.
If not different model, how about different type of market for your product: Explain?  Our product is beef on the hoof. It is primarily weaned calves. Due to the remoteness of our ranch and the rugged country we ranch in, this is the most sensible product for us to produce and the current way of marketing our cattle is the most cost effective.
We actually take all of our calves to the special calf sales in the fall at the Willcox Livestock Auction and have yet to complain of the sales and service.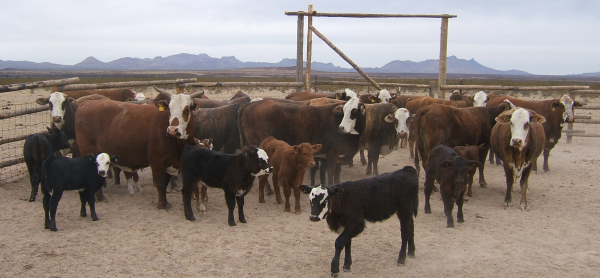 Glenn Cattle
What are your community activities? Our community activities are working to develop and sustain a Educational Land Lab facility at the Douglas High School, continuing to support and sustain the purpose of the Malpai Borderlands Group, to work to raise funding for a local organization that supports families and victims of Cancer, and to help local people in our community that are in need. It is a great satisfaction to help others.
What do you think you do really well?  We do our best to maintain the integrity of our business and the landscape that we are blessed to be a part of.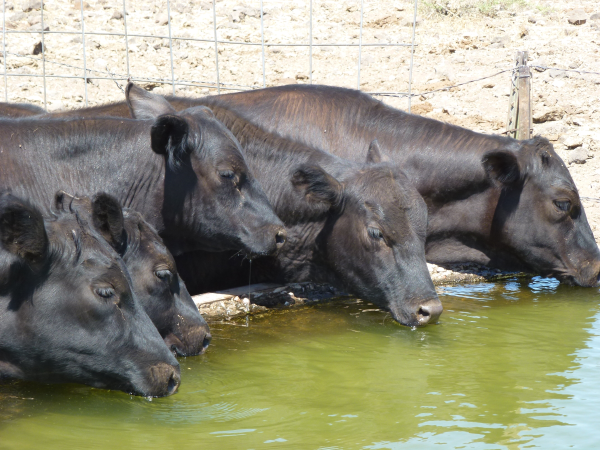 Black Angus bred heifers on the Glenn Ranch.
Why are you a Farm Bureau member? It was the right thing to do. The Farm Bureau stands for what is good and right.
How will the next generation of ranchers have to operate? They will have to adapt to land use changes, border issues, climate changes that are out of our control.