Meet Arizona Agriculture's Hickman Family
By Julie Murphree, Arizona Farm Bureau: I'm always excited to profile anything the Hickman family does since they're so engaged as farmers in the community (and even nationally since the Hickman's Family Farm has even been profiled on "Dirty Jobs" and Sesame Street and elsewhere). Glenn Hickman, CEO of Hickman's Family Farms, spent a few minutes answering our questions with a touch of humor and seriousness all at the same time.
Tell us about your farm, ranch, and equine business: Hickman's Egg Ranch is a family business. The 3rd generation is actively engaged daily in managing, while the 2nd generation advises and holds us accountable. We have been fortunate to be able to grow our business in the Southwest as the population has grown. We don't have any equine experience because even the shortest horsed are too tall to herd chickens.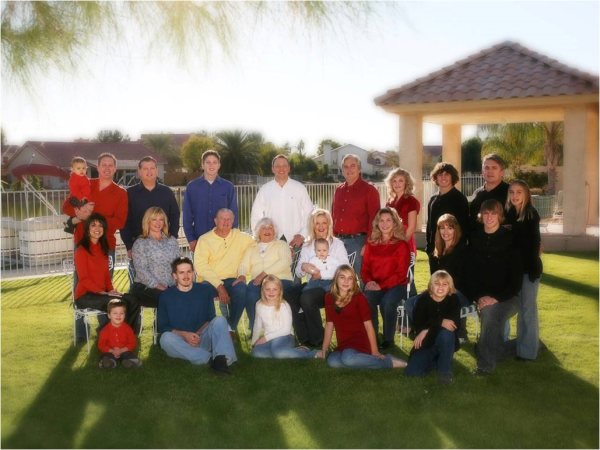 As the family grew, Hickman's Family Farms grew.

What changes have you seen in your lifetime as it relates to farming and/or ranching? By necessity, farming operations must grow. As end customers continue to grow, we must grow with them.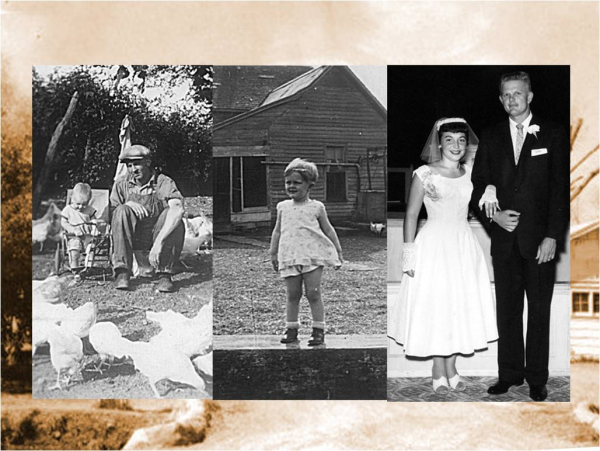 The family beginnings were humble, however. Celebrating their 70th year farming this year, the farm business started out in grandma Hickman's backyard with a flock of 50 laying hens.
Why did you choose to go into agriculture? It is gratifying to our family to be able to produce quality food for consumers. As agriculture has become ever more efficient, fewer farmers produce more food. 1 out of every 200 people are engaged in Agriculture. This allows the other 199 folks to be more productive in activities of their choice.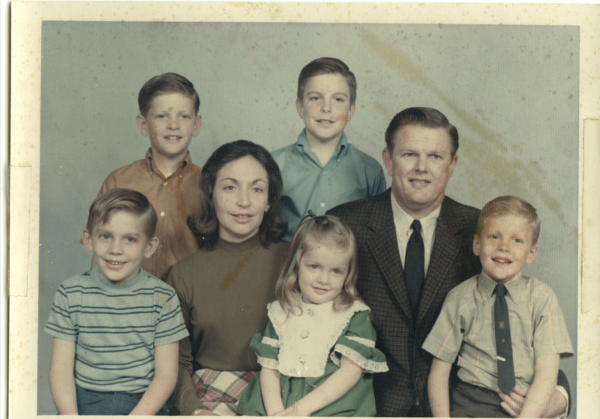 Four of the five kids you see here are in the family business: Glenn, Billy, Clint and Sharman. The older brother, Matt, is a biochemist doing lead research for Celgene. Oh, yes, the youngest boy, Clint, is also in politics now, Maricopa County District 4 Supervisor. Parents Gertie and Bill, Sr. instilled the entreprenuerial spirit in their children.
What changes have you seen in your lifetime as it relates to farming and/or ranching? Technology is now part of everything we do.
Why did you choose to go into agriculture? Our family has been in business for 70 years. It might be more a calling that a vocation.
A few years ago, Arizona Farm Bureau produced the video, "The Journey of My Eggcellent Egg," explaining modern-day egg farming and featured Hickman's Family Farms in the video. Since this video (that's only a few years old), other technology advances have allowed egg farmers to take even better care of their hens. This is reflected in recent new barns the Hickman family is building as they expand their business.
Will anyone in your family - younger generation - pursue farming and/or ranching? We are fortunate to have the 4th generation entering our company. Our next generation looks to be college educated, but farm grown, so we are enthused and excited about the possibilities
Would you ever consider growing an emerging crop or changing your farm or ranch model? Everyone in Agriculture must continue to change and adapt their business to the demands of the marketplace.
What are your community activities? Our entire company and family members are actively involved in various community organizations. We also have family members who give back to the community through political engagement.
Why are you involved? Staying engaged in the community allows us to advocate about agriculture.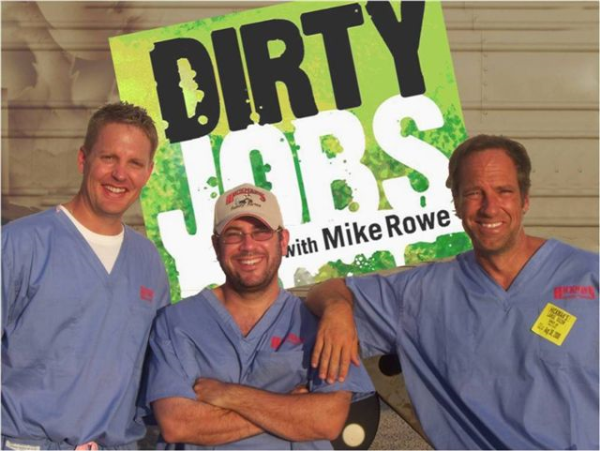 Clint Hickman (far left) on "Dirty Jobs" with Mike Rowe (right) highlighted how Hickman's Family Farm handles all the chicken waste, turning it into compost for organic farms; showing how this family closes the loop on the entire enterprise.
What do you think you do really well? Explain . We try diligently every day to become more efficient and more effective. Our customers want us to use our resources in the most efficient way possible.
Why are you a farm bureau member? Farm Bureau advocates for all of agriculture. We need every voice we can get.
How will the next generation of farmers have to operate? Transparency in every part of our operations. We have to continue to maintain the culture of trust that past generations of agriculture has bestowed upon us.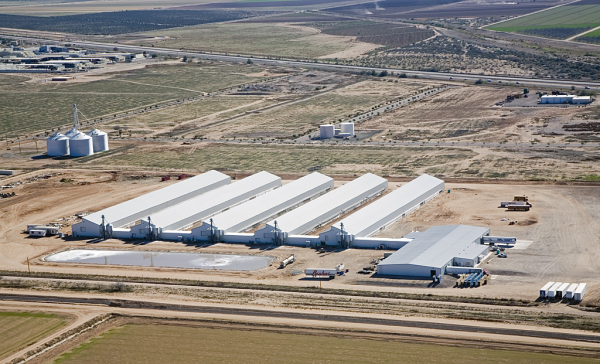 Today's modern air-cooled barns ensure the best care for th Hickman family's laying hens.
Editor's Note: From their website, Hickman's Family Farms gives an historical overview of the beginnings of the egg farm. I've had the honor of touring their farms several times including visiting the laying hens in the barn. Yes, the chicks are pampered.