Meet Arizona's Farm and Ranch Country Candidates
It's an election year! This means we'll need to take the time to review the numerous candidates asking for our vote. In the days and weeks ahead, we'll hear their messages, pre-planned sound-bites and debate statements. But, will we really get to know them?
The four candidates we are about to profile here -- Tiffany Shedd, Sine Kerr, Tim Dunn and David Cook -- have a unique but common story: they are all currently in and from agriculture. Many of you know them; they know us, or at least the Farm Bureau family because every one of them is a Farm Bureau member.
We also asked these four "aggie" candidates the same question: What does your experience in agriculture bring to your candidate profile?
So, let's get to know our fellow aggie candidates.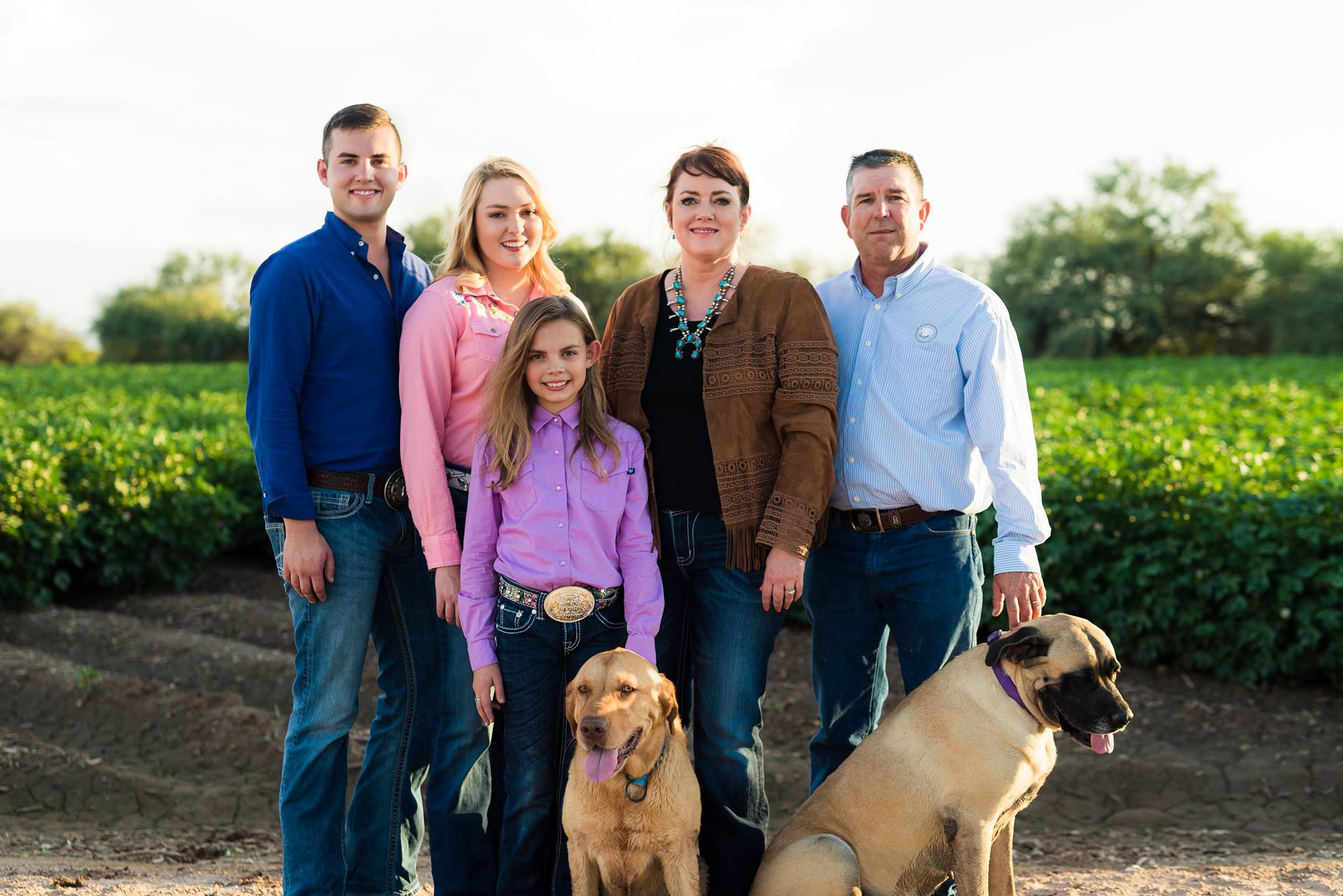 Tiffany Shedd, Candidate for Congress in Congressional District 1
Tiffany Shedd has roots in Arizona's 1st Congressional District dating back over 100 years thanks to her family heritage. A farmer, small business attorney, firearms instructor, and mother of three, she is running for Congress to bring rural Arizona values to Washington, DC.
Shedd has spent decades as a fierce advocate for rural Arizona. She and her husband, Rodney, have farmed cotton and wheat since 1989 on the farm they own in Eloy. Shedd has served as a producer on the boards of various commodity advocacy groups, charitable organizations, and has successfully advocated for the private property rights for agricultural landowners.
Always proud to identify as a rural Arizonan, Shedd is an avid shooter and firearms enthusiast. She and her husband established the Central Arizona Target Shooting range in Pinal County to promote youth shooting sports. She is a 4-H certified youth pistol instructor, as well as an NRA-certified youth shotgun instructor. Shedd is a strong and prominent defender of 2nd Amendment rights.
With deep roots in the 1st congressional district and a lifetime of service to her rural Arizona community, Shedd hopes to shed light on some unique aspects of rural America and seek improved economic development for the district.
Says Shedd: I have been farming with my husband for almost three decades. This experience brings to my candidacy the lessons of family teamwork, not making excuses but figuring out how to get things done, hard work, faith that if you do the next right thing you will have a bountiful harvest, optimism, and that perfection can be the enemy of progress. Being surrounded by people who are stewards of the land has taught me that we must manage our natural resources to survive and prosper. That there is nothing Americans cannot accomplish if the government stays out of the way; that producers should be rewarded not punished.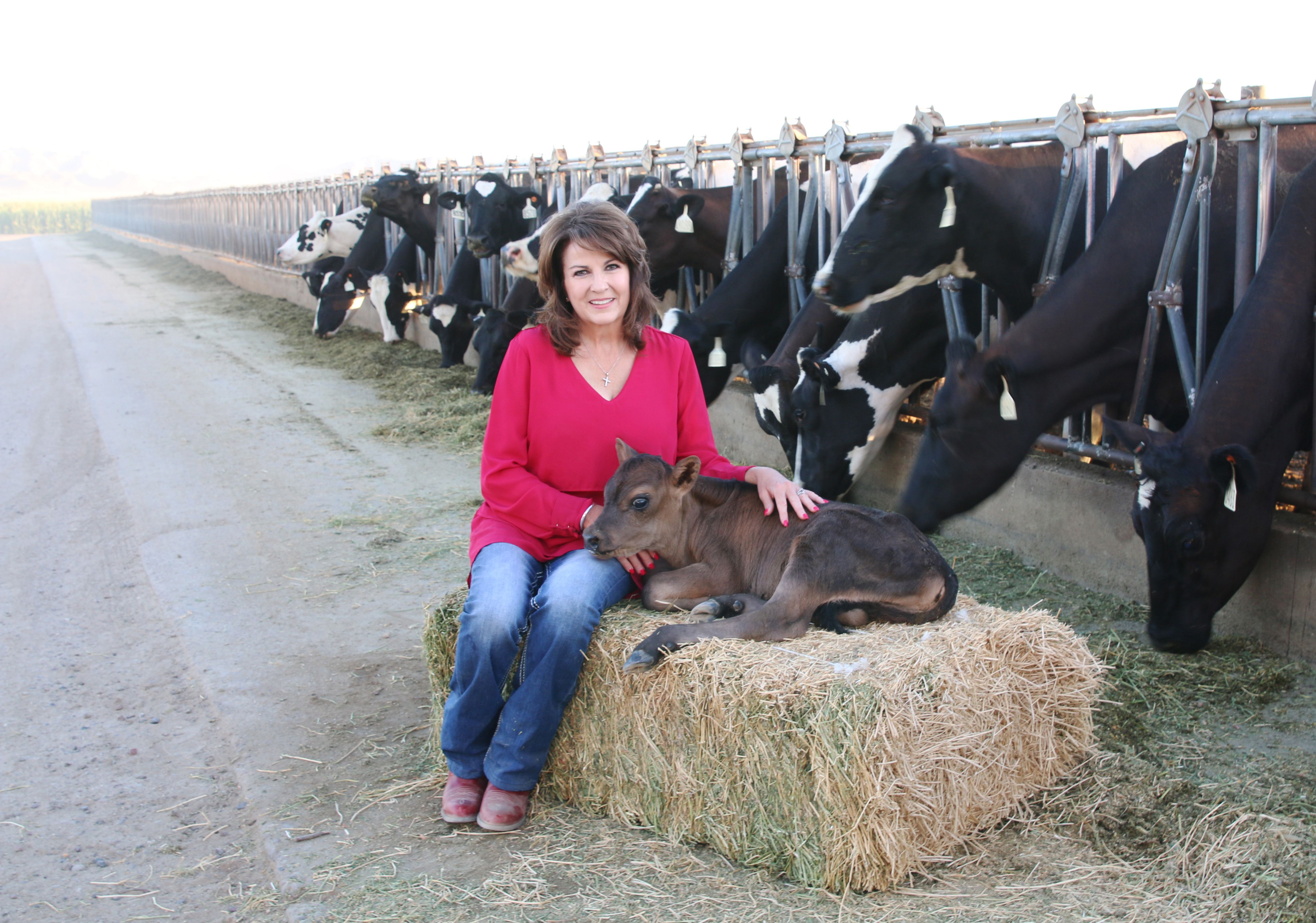 Sine Kerr, Arizona Senator, running for re-election in District 13
Sine Kerr was appointed to the Arizona State Senate and sworn into office on January 8, 2018, following a vacancy of the Senate seat. Her district includes western Maricopa County west to Yuma and includes a very diverse constituency including a vast amount of rural and agricultural areas.
When her father retired from the U.S. Army, he moved 3-year-old Kerr and the rest of the family to Buckeye, Arizona. Sixteen years later she married her high school sweetheart, Bill, and the two of them have since had one son and three daughters who are all now married with children. They are blessed with eleven grandchildren.
In 1980, Sine and Bill started their dairy business with 15 cows. Thanks to hard work and dedication, today they have 1,100 milk cows and 800 replacement heifers. In addition to the dairy, they grow all their forage crops on 700 acres of owned and leased farmland. She advocates frequently on behalf of Arizona farmers and ranchers whenever the opportunity arises.
Kerr also currently serves on the Buckeye Valley Chamber of Commerce Board of Directors and served as the founding Chairwoman on the Arizona Department of Agriculture's Food and Agriculture Policy Advisory Council and now serves as an ex-officio Council member working to address food insecurity issues in Arizona.
Her other passions include job growth and the economy, education and family issues, caring for and serving our veterans (five consecutive generations in her family have served in the military).
At the Arizona State Senate, Kerr serves on the Natural Resources, Energy, and Water Committee and on the Transportation and Technology Committee.
Says Senator Kerr: My experience in agriculture brings a great deal of first-hand knowledge, passion, and experience to my candidate profile. I am able to bridge the gap between people who are far removed from production agriculture and share my knowledge and experience with them on a daily basis.
As a current state Senator recently serving in my first session, I was able to be the voice of agriculture on several bills with a passion that comes from knowing what the impact of certain legislation will have on our farms and ranches. When it comes to water issues, I bring an understanding of our diverse water culture and working knowledge that I otherwise wouldn't have without being a farmer myself.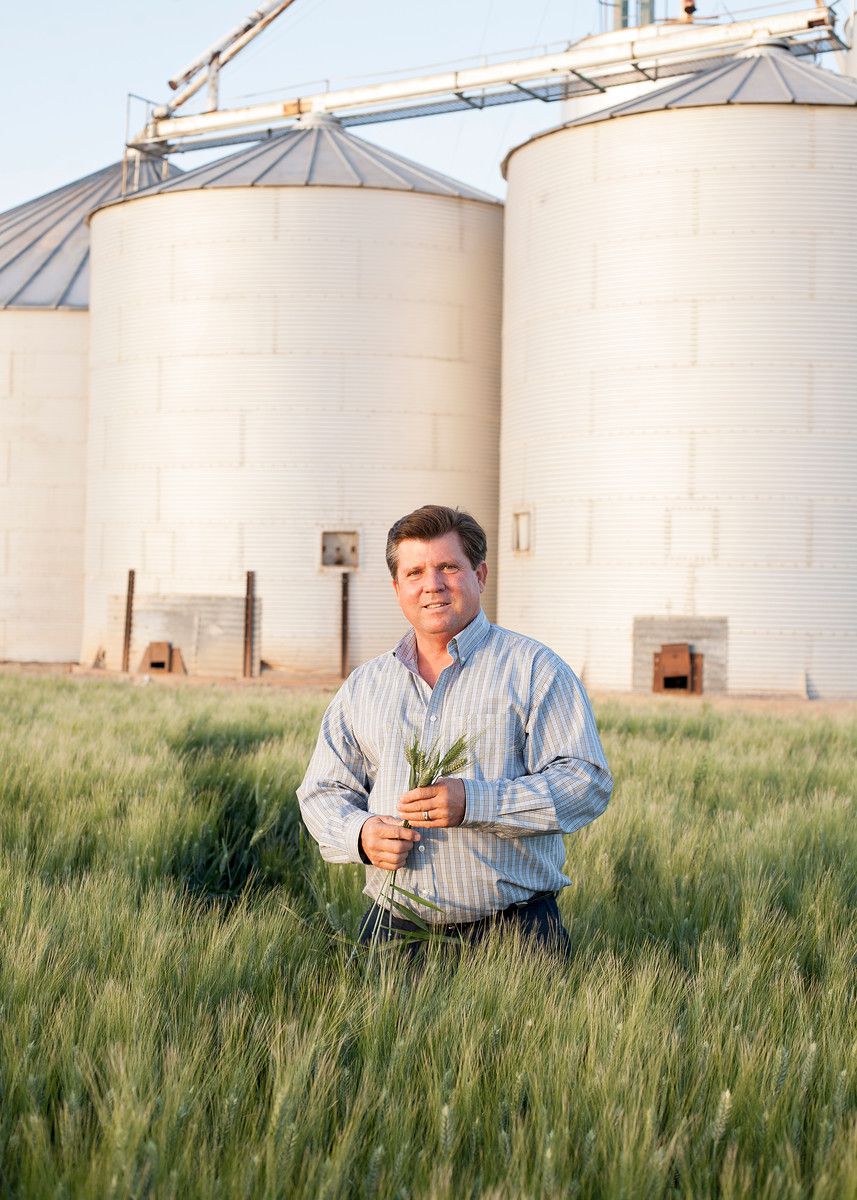 Tim Dunn, Arizona House of Representative, running for re-election in District 13
State Representative Timothy (Tim) Dunn was first appointed to the Arizona House of Representatives in February 2018 to represent the people of Legislative District 13, which includes the communities of Yuma, Buckeye, El Mirage, Glendale, Goodyear, Litchfield Park, Surprise, Wellton, and Wickenburg. The district includes many installations that are vital to the Arizona economy, including Palo Verde Nuclear Generating Station, Luke AFB, the Marine Corps Air Station, Barry Goldwater Bombing Range and the Yuma Proving Ground as well as some of the most productive agricultural operations and fastest growing urban-industrial populous in the nation.
He has a long-term commitment to agriculture and to the Farm Bureau, having served on the Yuma County Farm Bureau, doing 2 terms as President. Then in 2001, he was elected to the AZ Farm Bureau as 2 nd Vice President. Shortly thereafter, he was elected to 1 st Vice President and served, faithfully, for 12 years. During that time, he was one of only 20-ish delegates chosen by the American Farm Bureau to develop and present their "Making American Agriculture Productive and Profitable" (MAAPP) project. Tim Dunn was awarded the Yuma County FB and AZFB "Farmer of the Year" awards in 2017.
Tim Dunn is a 3 rd-generation farmer and a lifelong resident of Yuma. Representative Dunn, owns and operates an integrated line of agricultural businesses, including Tim Dunn Farms (seed and crop production), Dunn Grain Company specializing in the sales and export of crops grown in Arizona, including garbanzo beans, black-eyed peas, Sudan grass, durum and other wheats and proprietary seeds, and most recently, developing Dunn Plant Genetics for the development and sales of new wheat varieties, internationally.
Representative Dunn has always had the desire to grow things and to be innovative in the ever-challenging world of agriculture and business. A graduate of the University of Arizona, in Agronomy, Dunn embraced his experience growing up on the farm and enhanced them with his education to take on new entrepreneurial enterprises. Since 2011, Dunn also stepped out to create jobs in his district, having opened and continuing to operate four Sports Clips Haircut locations in Yuma County and the West Valley.
A lifelong Republican, Dunn has proudly served 4 terms as a Precinct Committeeman. He has been an active voice on issues related to agriculture. In 1999, the Yuma County Chamber of Commerce awarded him the "Agricultural Person of the Year." Representative Dunn was also appointed by the Governor to the Arizona Department of Agriculture Advisory Board (2006-2011), serving as Chairman in 2009.
He is a graduate of Project Central Class of XI and recipient of the "Outstanding Leadership Award for Public Policy" (2009) and was a "Heart of Yuma Nominee" (2009) by the Yuma Community Foundation. Dunn also served a 2-year term on the Arizona Community Foundation Board of Directors in the mid-2000's.
Representative Dunn still resides in his hometown of Yuma, along with his wife, Eileen, and sons Kirk (25) and Timothy Ty (22). Kirk is following in the family footsteps, having joined the agricultural operations after graduating from U of A in Agronomy as well. Timothy Ty has joined the USAF, graduating basic training in late July 2018. The family is active in their church community with Mr. Dunn having been a founding board member of Champion Christian Church and servicing as an officer since 2003.
Says Representative Dunn: There are two distinct collections of experience that I believe qualifies me as a stately legislator. Firstly, my experience as a farm operator, owner of Dunn Grain and developing Dunn Plant Genetics. I, like most small business owners, face daily challenges, that need to be addressed and look for solutions to make an operation as efficient as possible. Even as the leader, I rely on the opinions of many individuals involved in producing a profitable crop, selling and processing products to ship both nationally and internationally. I need to identify issues, new opportunities, knowing what questions to ask and where I should be prioritizing my time to ensure the best outcome. Knowing who to trust and rely on is a valuable commodity at the state legislature. With ranching friends and family, statewide, having farmed in central Arizona and Yuma, I know first-hand the severity of Arizona's drought dilemma and those tough, diverse choices we will be facing concerning water, statewide.
Secondly, having served over the years on the Yuma County Farm Bureau Board, then as 2 nd Vice President of the Arizona Farm Bureau and the some-12 years as First Vice President with this organization, representing Agriculture and rural Arizona has honed my perspective and provided me with invaluable insight, experience and relationships that have greatly aided me in coming up to speed and succeeding this first session. My candor and confidence in conversations and negotiations with the Governor, house leadership and fellow legislators is a true asset that comes from my Farm Bureau experience. I understand the role of those who advocate for their position on issues they may have. It is important to understand both sides of an issue when making an educated decision. Trust but verify. I know the limited voice agriculture has had at the capital. I work with the rural caucus to capitalize our common interest to strengthen our voice. The issues and conservative values for Legislative District 13 run true throughout rural Arizona.
Agriculture is a heavily-regulated industry rife with government over-reach at all levels. I feel it is my time to stand up to be a voice for agriculture and rural ideals in the State of Arizona and Legislative District 13. I believe I have the skill-set to continue to advocate with passion and serve on behalf of my fellow Arizonans.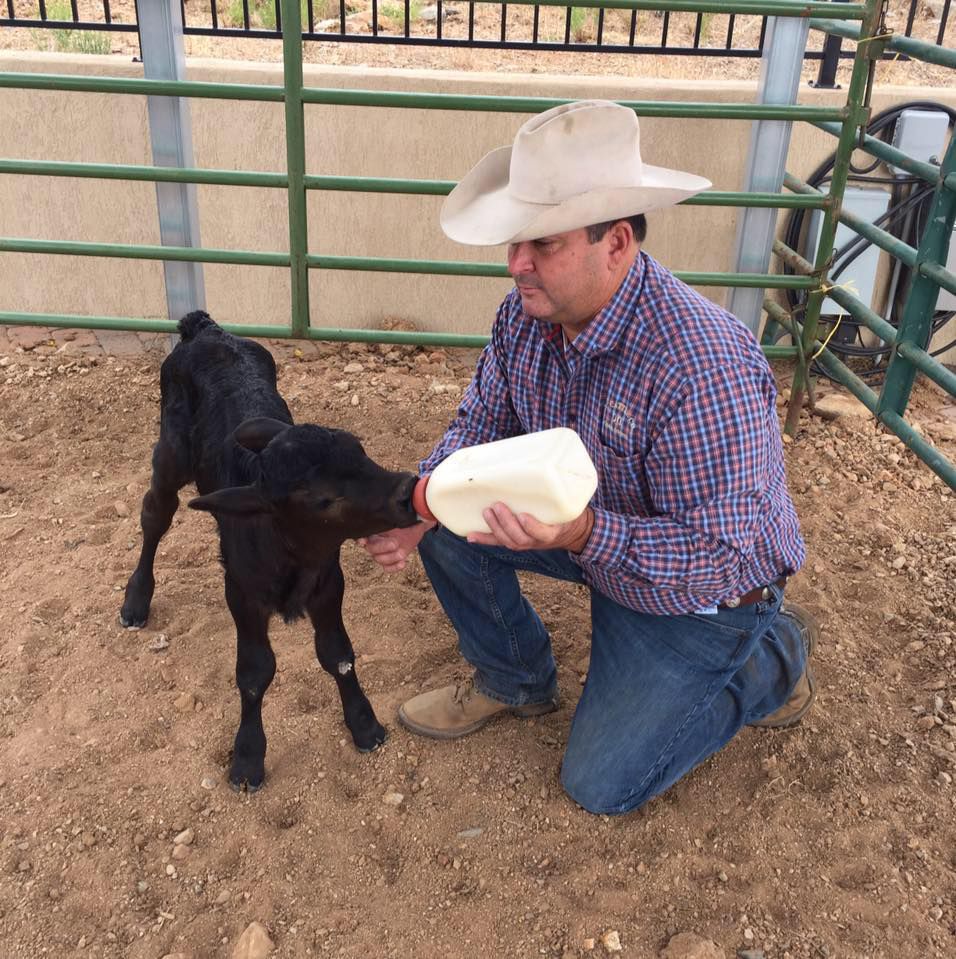 David Cook, Arizona House of Representative, running for re-election in District 8
David Cook was born in Ponca City, Oklahoma in 1968 into a farming and ranching family and was active in 4-H and FFA. He moved to Arizona in 1985 and graduated from Miami High School in 1986. After working several years in the electrical apparatus field and helping farmers with irrigation pumps and controls, he moved back to Globe and worked for the Department of Corrections. After twelve years and receiving numerous achievements within the department, Cook retired with the rank of Sergeant to peruse his own business of ranching. In the year 2000, David and his wife, Diana, began DC Cattle Co L.L.C. David and Diana have two children David Jr (16) and Maria (15) who currently attend Miami High school and are enrolled in several sporting and school activities. The entire family works on their Globe ranch together.
Cook has attended several community colleges (Eastern Arizona, Rio Salado, and Central Arizona College). He is a proud graduate of the Arizona State Universities' Certified Public Manager Program. He has served on the Arizona Cattle Growers' Association (ACGA) Executive Committee and Board of Directors, as Federal Lands Chairman for the ACGA, as the Federal Lands Chairman for the National Cattlemen's Beef Association, is a past Young Cattlemen's Conference Chairman, board member of the Globe Miami Chamber of Commerce, on the Southern Gila County Economic Development Corporation, is a past President of the Gila County Cattle Growers' Association, past President of Gila County Sheriff's Posse, and is a past President of the Cobre Valley Republican Club. Cook currently holds positions on the Gila County Cattle Growers' Board of Directors and the University of Arizona Cooperative Extension Advisory Board.
David has received several awards for his hard work:
· 2015 University of Arizona "Extensionist" of the Year.
· 2014 University of Arizona Cooperative Extension Centennial Award for outstanding service and dedication
· 2013 Arizona State Mine Inspector Safety Award
· 2012 Arizona State Mine Inspector Safety Award
· 2010 Globe Miami Chamber of Commerce Rancher of the Year
· 2009 National Cattlemen's Foundation Max Deets Scholarship Winner
· 2005 Environmental Stewardship Award Region 6 Winner presented by Dow Agro Science, Natural Resources Conservation Service and National Cattlemen's Beef Association
· 2005 Beef Vision Award presented by National Cattlemen's Foundation
· 2004 Range Manager of the year presented by Arizona Section Society of Range Management
· 2003 Partnership Award presented by the Tonto National Forest.
Says Representative Cook: Being in agriculture, especially ranching, makes you aware of not only the business and financial aspects of the industry but other things such as government regulations and the limitations that are put on producers. Having this experience and sense of why and what part of government is necessary, and what is not, allows me to protect and stand up for hard-working farmers and ranchers to preserve their freedoms.
Join Our Family