Webinar Wednesday Series This Week Focuses on the 2020 Election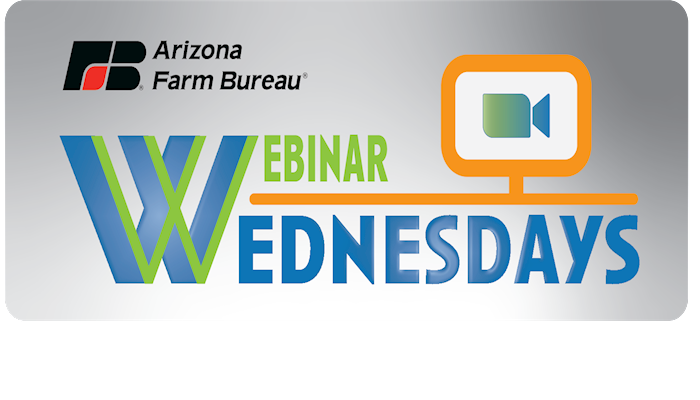 Arizona Farm Bureau's Webinar Wednesday series continues this week with a timely topic: the 2020 Election.
Like many Americans, you may be wondering what to make of Arizona's surprising election results, the ongoing ballot counts nation-wide, and ever-evolving legal challenges that have been the talk of the town since November 3. We're partnering with Arizona's top political minds to give you answers and insights you won't find anywhere else!
At 10:00 on Wednesday, we'll sit down with Stan Barns, President of Copper State Consulting, to talk about the federal election. He'll tell us what he expects in the ongoing fight for the Senate and what it will take before we have a final, uncontested result of the Presidential election. Stan will also tell us what agricultural interests can expect from a Biden administration and the 117th Congress.
Then, at noon, we bring it a little closer to home with a state political update from two of our friends at Veridus, LLC. We'll hear from Matthew Benson and Jason Barraza, who will bring us a Republican and Democratic perspective on the new makeup of the Arizona state legislature and expectations for the upcoming legislative session.
Don't miss what's sure to be an interesting and insightful morning of webinars! Registration is FREE at https://www.azfb.org/Article/Wednesday-Webinar-Series.