The Good, the Bad and the Unknown? The State Legislature So Far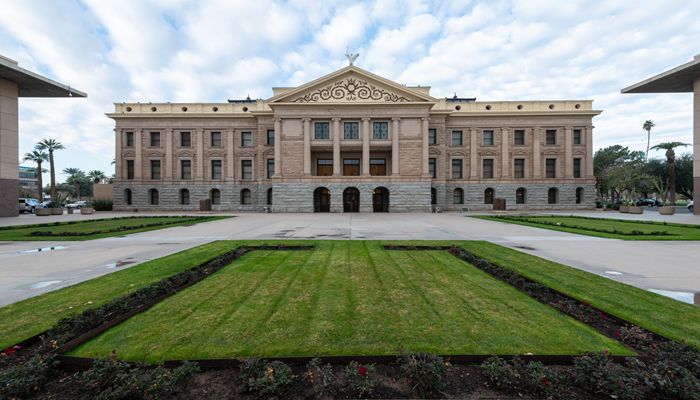 With committees meeting in person, members required to be present to vote from the floor, and the COVID-19 restrictions that prevented in-person meetings lifted, the rhythm of the legislative session is back. What are the highlights (and lowlights) so far? Well, here's the breakout.
The Good 
Wildfire Mitigation: The natural resources committees have been relatively quiet this year, but what they are talking about aligns with Arizona Farm Bureau's policy priorities. One of the first bills passed was an amendment to the wildfire mitigation funds the Legislature allocated last year, removing restrictive language to make sure that we can get those funds to ranchers in a timely manner.
Off-Highway Vehicles: We have had several bills aimed at preventing further damage to public lands from the use of off-highway vehicles, both by strengthening the recreational immunity protections for lessees and by examining ways to reallocate resources to secure more funds for enforcement officers and damage mitigation.
Sales Tax Exemption for Used Farm Equipment: A bill to exempt used farm equipment, rather than just new farm equipment from sales tax has broad support and is moving through the legislative process.
New Water Sources: There's a clear appetite to spend significant resources on securing new water sources for Arizona and lots of good ideas on how to spend those resources to benefit rural Arizona. For a session where we planned to play significant defense, we've been pleasantly surprised at how much we've been able to support.
The Bad 
But the year isn't without its bad ideas, too. As usual, there's a long list of bills that run directly counter to Arizona Farm Bureau policy. From mandatory well metering to bans on pesticides, we once again have reason to be thankful for legislative leadership that prevents these bills from getting a hearing in the first place. Other bills may not have support from committee leadership, but there are enough members in the caucus who are interested in them that we're keeping a close eye on these bills to see if they move in unconventional ways.
One such bill is a frequent flyer, the Rural Management Areas concept. This bill would allow county supervisors to declare "at-risk" groundwater basins as rural management areas, and then nominate individuals to form a council that would develop regulatory restrictions for water use within that basin. While we were thankful for work we did over the interim with the sponsor and the bill's proponents to try and make us more comfortable with the bill, including adding a grandfathered agricultural pumping right and guaranteeing agricultural representation on the council, it still does not sufficiently align with Arizona Farm Bureau's rural water policy. This is largely because the bill could now apply to any at-risk basin in the state, and not just those basins in counties bordering the Colorado River. For an untested concept to now be applicable statewide is a dangerous proposition.
This bill got some traction a few weeks ago when the sponsor ran it as a "floor amendment" onto another, unrelated water bill. The floor amendment had enough support from the Democratic caucus and several Republican members to pass, so the RMA concept then became part of another bill that was before the House for a vote. However, because of the RMA amendment, the sponsor of the underlying bill (Representative Gail Griffin) pulled it from consideration. We are extremely thankful for Representative Griffin for killing one of her bills in order to prevent the RMA concept from going forward.
The Unknown 
We are now entering into the home stretch of committee hearings, as the last day for committees to hear bills without special permission is March 25. But we are far from being done. Just last week, legislative leadership introduced a bill outlining their vision for the Governor's promised $1 billion in water security investments: the Arizona Water Authority. This Authority would be a new state agency with the power to (among other things) buy, hold, and sell water rights, build water infrastructure, provide financing to private entities for the purpose of building water infrastructure, and provide small grants for the purpose of water supply development and conservation.
We are encouraged by the ongoing commitment to find new sources of water for Arizona that is reflected in this proposal – it's a serious step in the right direction. Of course, details matter, and we are still reviewing the language to make sure that it is consistent with Arizona Farm Bureau policy. But we believe the intention behind the bill is good for agricultural water users and rural communities.
How this bill will become law, however, is still yet to be determined. Right now, all signs are pointing toward a Special Session of the Legislature sometime in April. Either way, this will certainly take up a significant amount of our time over the next few weeks.
It's Good to Be Back 
After two unconventional sessions in 2020 and 2021, the 2022 Session of the Arizona Legislature feels normal once again – if such a word can be applied to state political arenas. And while there's still lots of "session" left to go, we're happy with the trajectory so far.