Three Reasons Arizona Wine is so Special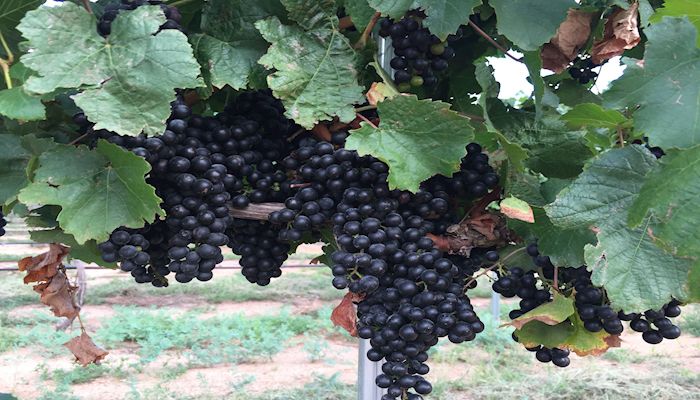 Certainly, there's more. And if I want to really show my bias, I might simply say Arizona wines are special because they are made in Arizona! Bias or not, Arizona wine is amazing.
The 2020 Arizona viticulture wine grape harvest is underway and will reach its peak in September. The delay of monsoon rain and an extended hot summer, including some recent rough weather, may produce a smaller harvest. But one positive outcome could be an extraordinary vintage. According to my wine grape farmers, when grapes are stressed, they can produce some extraordinary wines.
Specifically, in grape farming in general, according to CEO Mark Beres of Flying Leap Vineyards and Distillery, when vines are stressed, the fruit they produce can have enhanced concentrated flavors and aromas.
"This underscores the ability of Arizona winemakers to produce high-quality wines from Arizona-grown fruit," he said.
The berries produced in Arizona's unforgiving desert climate, when vinified and properly aged, can result in world-class vintages that are unique, dense in flavor and age worthy. Beres and other wine makers emphasize some of these unique growing conditions are not exclusive to Arizona. But our climate qualifies the state for being one of the wine-growing regions wine aficionados can and should celebrate.
So, what are some specific elements that allow Arizona winemakers to achieve these kinds of vintages. Beres suggest three possible reasons.
A little stress never hurt any grape. Again, a degree of hardship means Arizona wine grapes have the capability of producing some great wine. "Great wine generally comes from grape vines that have struggled," says Beres.
Arizona's wine country enjoys favorable temperature extremes, referred to as diurnal shift. In other words, the temperature range within a 24-hour period can have wide variations, conditions which enhance the balance between sugar and acidity in wine grapes.
Especially in southern Arizona, grapes can enjoy a long growing season. Arizona's southern latitude affords wine growers an extended growing season. This means Arizona wine grapes benefit from an extended hang time, which results in grapes with more nuanced flavor, color density and aroma. It also tends to produce wine with higher alcohol and bolder flavors.
Last week, we celebrated Arizona wine on Rosie on the House. Our guest was the third wine maker we featured on the show: Mark Beres. If you missed the show last Saturday, you could listen here.