Transform Now Available for Cotton
By Ana Kennedy Otto, Arizona Farm Bureau Government Relations Manager: Thanks to a Section 18 Exemption submitted by Arizona to the EPA, which was subsequently granted, Arizona cotton growers will once again be able use Transform to address Lygus bug infestations (officially available June 1). This is especially important since Arizona may be the only place in the world where cotton growers must deal simultaneously with both Lygus bugs and Bemisia whiteflies. Lygus bugs have been the number one yield-limiting pest of cotton since 1998. According to the Arizona Pest Management Center, sulfoxaflor (the active ingredient in Transform) is among the most effective insecticides ever screened for the control of Lygus. Additionally, they note Lygus are often the first in-season cotton pest sprayed for. Using sulfoxaflor early in the crop's growing stage provides collateral suppression of whiteflies and potentially delays or eliminates additional sprays.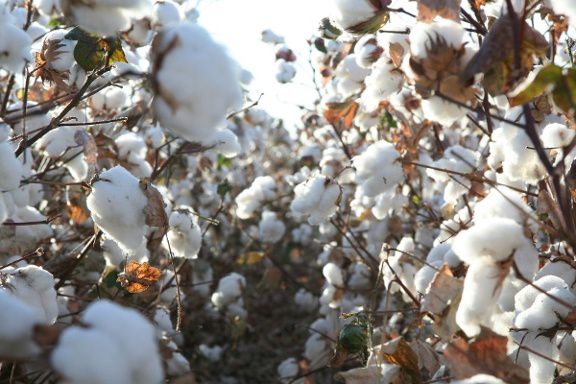 There are certain requirements that must be met for the use and purchase of Transform. The product will only be available to cotton growers in Graham, Greenlee, Gila, Cochise, Pima, Pinal, Maricopa, Mohave, La Paz, and Yuma Counties for use between June 1 and October 31 of this year. Growers and PCAs interested in purchasing Transform must first complete and submit an application to the Arizona Department of Agriculture. Online pdf applications are available at: https://agriculture.az.gov/sites/default/files/Transform%20Use%20Application%20Cotton%20-%202017.pdf and can then be emailed (licensing@azda.gov), faxed or mailed to the Arizona Department of Agriculture. The Department will provide growers with a permit, which is required in order to purchase Transform. Additionally, there is a statewide acreage limit; once 150,000 acres are permitted to use Transform is reached, the Department will no longer issue permits. For additional use information, please contact your local University of Arizona Cooperative Extension Field Crop/IPM personnel or DOW representative.
The Arizona Farm Bureau along with several other organizations and individuals provided support letters for the Section 18 Exemption of Transform. If you have additional questions related to this issue contact Ana Kennedy Otto at anakennedy@azfb.org.
Note: Transform is also available for use in sorghum, but requires a separate application.