Unlock a World of Savings: Discover the Exclusive Member Benefits of Arizona Farm Bureau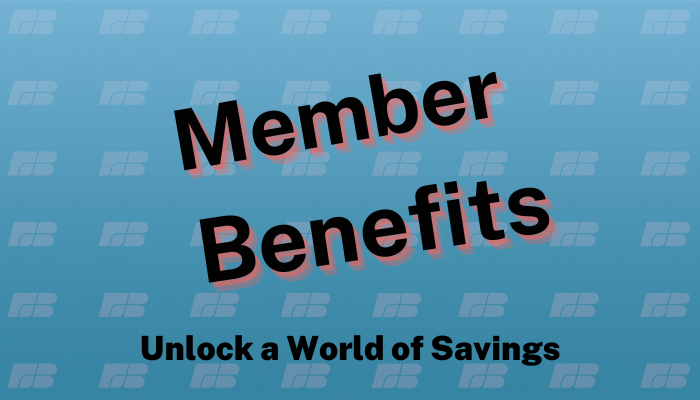 As a proud member of the Arizona Farm Bureau, you already know the incredible support and resources that come with your membership. But did you know that being part of our community also opens the door to a wide range of exclusive member benefits? From travel discounts to entertainment savings and exciting local/regional offers, the Arizona Farm Bureau is committed to enriching your life in more ways than one.
Travel Discounts: Whether you're planning a much-needed family vacation, a business trip, or a quick weekend getaway, our travel discounts have you covered. As an Arizona Farm Bureau member, you gain access to exceptional savings on hotels, and car rentals, through our trusted travel partners. These exclusive deals will not only make your trips more affordable but also allow you to create cherished memories without breaking the bank.
Entertainment Discounts: At the Arizona Farm Bureau, we understand the importance of balancing work and play. That's why we've partnered with leading entertainment providers to bring you unbeatable discounts on a wide range of experiences. Whether you're a fan of movies, or theme parks, our entertainment benefits have something for everyone. Enjoy substantial savings on movie tickets, theme park admissions, and more. With these discounts, you can treat yourself and your loved ones to unforgettable entertainment experiences, all while keeping your budget intact.
Local/Regional Benefits: Supporting local businesses and communities is a core value at the Arizona Farm Bureau. That's why we've collaborated with numerous businesses and service providers in every county to offer exclusive benefits. From dining and shopping to health and wellness services, home maintenance, and more, our local/regional benefits allow you to save money while supporting businesses that share our commitment to the community. By taking advantage of these offers, you not only enjoy incredible savings but also contribute to the growth and prosperity of our local economy.
How to Access Your Benefits: Accessing these amazing member benefits is quick and easy. Simply log in to AZFB and navigate to the Membership section. There, you'll find comprehensive information about all the discounts and services available to you. Whether you're planning a trip, looking for entertainment options, or seeking local deals, platform will guide you to the savings you deserve. If you encounter any questions or need assistance, contact Joel Carr at 480.365.3609.
As a member of the Arizona Farm Bureau, you're not just part of a community; your part of a network that offers an array of exclusive benefits designed to enhance your lifestyle. From travel discounts that turn your dreams into reality to entertainment savings that bring smiles to your face, and local/regional offers that support the businesses you love, the Arizona Farm Bureau membership truly has it all. Don't miss out on the incredible opportunities waiting for you. Start exploring and unlocking these exclusive benefits today and experience a world of savings like never before.
Remember, our commitment to your well-being extends beyond the farm, or home if you live in the city or the suburbs. Join us in enjoying the perks and rewards that come with being an Arizona Farm Bureau member. Your membership is not just an investment in yourself; it's an investment in a brighter future for our community.
Discover a multitude of statewide and local benefits available at AZFB. Our Membership section is categorized by benefit type, providing a quick and easy way to browse the options and see what is available.