Variety, Value, Quality and Taste Are Arizona Beef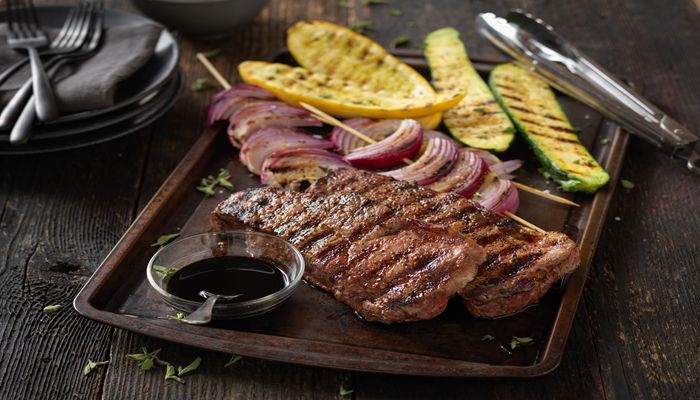 This past weekend KTAR's Rosie on the House hosted the "Farm Fresh" hour with Arizona Farm Bureau where we featured Rancher Tim Petersen of Arizona Grass Raised Beef. We, of course, discussed all things beef, and wow was my mouth watering for a juicy steak.
We started out with an overview of Petersen's operation and broadened out the discussion on the Arizona Beef industry in general including the value proposition Arizona ranching brings to the environment.
And I highlighted a few of the Arizona Beef Council's points on this. According to the Arizona Beef Council, we have at least 8 areas to celebrate the environmental contribution the ranching industry contributes to our environment. They follow.
Ranchers …
Maintain and introduce habitat to areas they've restored including endangered species
Use rotational grazing to improve and protect the land.
Manage streams and wetlands to create a buffer that helps prevent bank erosion including preventing runoff and improving fish habitat.
Protect open spaces.
Harness solar power to exploit Arizona's plentiful sun to power ranches and their water supplies for not only their cattle but wildlife.
Compost cattle manure into fertilizer products that can be used for golf courses, athletic fields, gardens and our organic farms that must lean on natural fertilizers.
Control invasive weeds and reduce plant fuel build-up on grazing lands to avoid forest fires.
Feed cattle crops grown locally to reduce the fuel needed for transportation.
Arizona Beef Council can cite more. But these are the big ones that all of us can relate to when wondering about our public lands.
In the meantime, there is a wealth of information on this radio beef segment with Petersen that includes exact freezer space if you're thinking of purchasing directly from an Arizona beef rancher and are wondering about a quarter, half, or full beef to purchase.
To search for ranchers that sell their beef directly, go to Arizona Farm Bureau's Fill Your Place and search beef in the "Farm product" searchable database.