Arizona Farm Bureau Loses Another Fearless Leader: Arthur Pacheco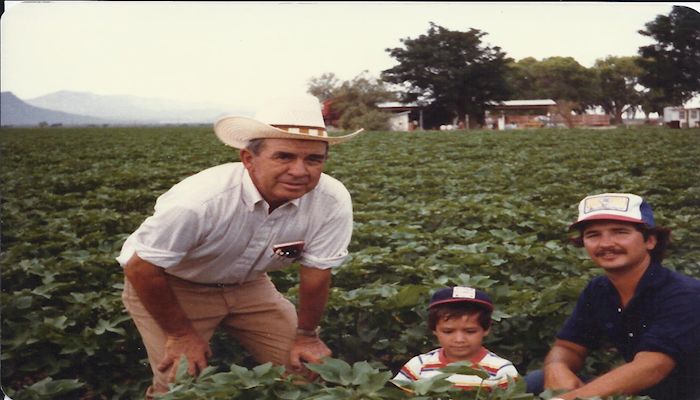 Arthur Pacheco, long-time Arizona Farm Bureau leader and Marana farmer, passed away March 22, 2020.
While also in ranching, Pacheco began farming mostly cotton in the Marana area in 1951 and the family continues to farm cotton and other crops to this day. Over the years, he gave his selfless volunteer leadership to Arizona Farm Bureau, Arizona Cotton Growers Association and Cotton Research and Protection Council and Cortaro Water Users.
Arthur Pacheco probably represents one of the oldest farm family histories in Arizona. They arrived from Spain in the 1750s. In 1818, Ignacio Pacheco applied for and was granted registration of the Diamond Bell brand - possibly one of the first brands registered in Sonora, Mexico and Southern Arizona.

Their first forefather, Joseph Pacheco, arrived from Spain (1750's) with brother, Juan Salvio Pacheco, who went to California with Juan Bautista de Anza.

Joseph Pacheco's son, Ignacio Antonio Pacheco, was born in the Presidio of Tubac in 1775. In 1826, Ignacio Antonio Pacheco was elected Mayor of Tucson (2nd).

Due to the coronavirus pandemic, the family is holding a private graveside service planned for Friday, April 3, 2020.