Arizona Farming and Ranching is Special & Fascinating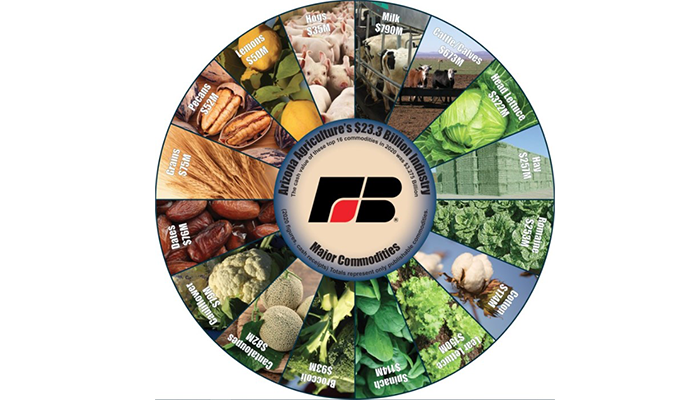 You've heard us say we can grow just about anything in Arizona. Arizona agriculture is diverse. It's true! 
In the latest USDA chart of our top farm and ranch commodities, we show 16 different commodities that bring more than $3 billion in just cash receipts to our state. The "Commodity Pie Chart" as we call it here at Arizona Farm Bureau, reflects the diversity of our farming and ranching. 
But the Commodity Pie Chart doesn't tell the entire story. We also grow …
Dates
Garlic
Hemp
Herbs
Lavender
Mushrooms
Roses (Commercial Scale production)
Tepary Beans 
Wine Grapes 
Citrus
Leafy Greens
And More!
Our 300+ days of sunshine help ensure our diversity of farming! This is one reason we're called the Sunshine state!