Arizona Farming is Turning Water into Wine
As an industry, Arizona agriculture is as diverse as it comes. This state's $12.4 billion agriculture industry means our Arizona farming scene is growing just about every crop you can imagine, including award-winning wine grapes.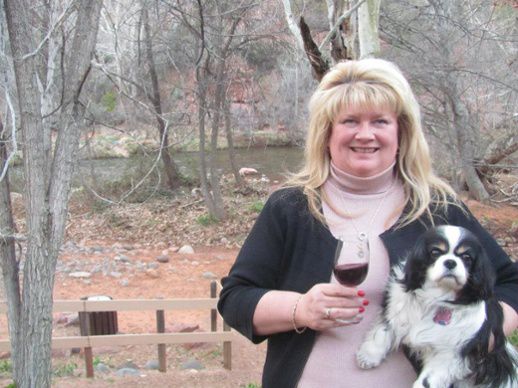 The current water infrastructure for our state is helping grow wine grapes and in fact, is celebrated by our Arizona farmers since wine grapes take less water than cotton, one of our more well-known crops in the state.
According to the Arizona Wine Growers Association, Arizona's vineyard owners are also diverse. There are insurance agents, lawyers, airline pilots, engineers, former college professors, a Hollywood movie producer, a rock star and medical professionals. Some of our grape growers also grow other crops such as pistachios and pecans. Wine professionals from other states are finding Arizona's wine industry to be an attractive investment and are planning new vineyards in the state. And, you'll find wine grapes growing in eight of our 15 counties including Cochise, Graham, Pima, Pinal, Maricopa, Mohave, Santa Cruz and Yavapai.
Because of the importance of the growing wine grape segment in Arizona, Peggy Fiandaca, President of the Arizona Wine Growers Association and Arizona Farm Bureau member recently introduced Arizona Farm Bureau policy that passed at the state level. The policy protects and promotes the wine industry in Arizona.
Arizona Farm Bureau's wine grape Policy
Wine grape growing and wineries where grapes are processed into wine is value-added agriculture. We support farm wineries, the expansion of vineyards, and the selling of wine produced in Arizona directly to consumers on premises. We also support the ability of farm wineries to sell, deliver, and ship wine directly to consumers off premises or directly to retail stores and restaurants. We support and will work with Arizona rural governments to ensure that farm wineries, vineyards, and on-farm tasting rooms are defined and regulated consistently as an agricultural use, agri-business use, and/or farming.
We support the wine industry's efforts to educate the public of the role of the wine grape industry in supporting a healthy statewide economy.
We support efforts by the USDA, Arizona Commerce Authority or other entity to measure the economic impact of the grape-growing and wine industry.
This Value-Added Agriculture Commodity Means Economic Growth for Arizona Farming
If you visit a winery, you're going to have a wonderful time trying our Arizona wine. According to a 2011 study funded by the Arizona Office of Tourism and completed by Northern Arizona University, 67.1% of visitors to Arizona wineries or tasting rooms indicated that their experience was better than they expected Additionally, the study found that two-thirds of all visitors are in-state residents, travel in groups, and have a higher than the state average annual income at $76,000. According to the study, they are also spending money during their visits to the wineries and tasting rooms. On average they spend $70 and purchase about 3 bottles of Arizona wine.
Additionally they spend money on other items such as food and merchandise.
"This is great news for Arizona wineries statewide as well as for the state's economy as a whole," Fiandaca said.
The study concluded that Arizona wine visitors had an estimated $22.7 million in direct expenditures, which resulted in an indirect economic impact of $4.3 million, and induced impacts of $10.5 million for a total industry economic impact of $37.6 million. Indirect business taxes based on direct expenditures produced an additional $5.9 million, and the total economic impact supported 265 direct jobs and 140 induced jobs, for a total of 405 jobs.
"Wine grape growing and wine production is a growing industry in Arizona that offers tremendous opportunity to create jobs and wealth in rural areas. It brings visitors to the rural regions of the state and exposes them to family farming. The wine industry is preserving an important part of Arizona's agriculture heritage and rural lifestyle; providing a reason for young people to stay or come back to rural areas," Fiandaca added.