Farm Bureau Member Benefits: 6 Wise Tips to Choose the Right Hotel
By Peggy Jo Goodfellow, Arizona Farm Bureau: A few weeks ago our Arizona Farm Bureau Annual Convention and Trade Show was going on. As a staff member and the member benefits coordinator I decided to stay at a Choice Hotel (a Farm Bureau member benefit provider) in the area to do a bit of quality product and service testing. I chose a Quality Inn and Suites about two miles from the conference center.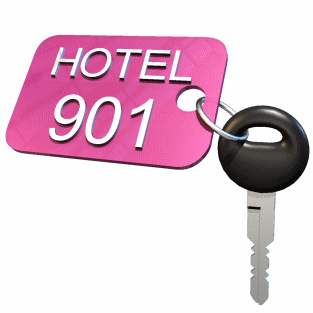 During our annual convention, one of my duties each year is to oversee and manage the Trade Show. It means I've got to be there early, ahead of most everyone else. So, I ran by the hotel to see if they would allow me to check-in early in order to then drive over to the Wigwam Resort to begin set-up. Not only did they allow it, but because I'm a Choice Privileges member they upgraded me to a full suite plus they gave me a bag of goodies containing popcorn to prepare in the microwave in my room, candy and a bottle of water. I remember thinking… what a great start to the next three days at convention!
The room was quite, clean and the bed was very comfortable … just what one needs when you're busy with trade show duties. This particular hotel is located near an interstate, but the "white noise" created by the fountain in the hotel's large courtyard blocked most of the street sounds and I slept very well. They served a complimentary hot breakfast each morning, plus as an Arizona Farm Bureau member, I received a 20% discount.
Other than price, you might consider a few of these factors when choosing a hotel:
Location: If you are traveling for business you're going to want your hotel in a convenient area. If you just need to relax consider a more remote or scenic area.
Parking: If you arrive by car you need a place to park. Consider if the hotel charges for parking and parking lot security and lighting.
Onsite facilities: You may want a pool or a restauant, or you may be looking for other offerings, such as a spa or a golf course. Remember to check their website for the hotel amenities.
Complimentary breakfast: This can make a real difference to your budget especially when on vacation with the entire family.
Family-friendliness: If traveling with children you want to be sure you choose a hotel that will accommodate them. Research basics such as cribs, recreation area and refrigerators in the room.
Pet-friendliness: If the facility accepts dogs, ask about extra fees, do they have a dog run or is there a place to walk the dog nearby.
When you go hotel shopping as a Farm Bureau member, hopefully it's because of a family vacation as much as a busy business trip. Through your membership you'll have great choices and wonderful hotels to stay at during your trip for work or pleasure.
Editor's note: For more information on our member benefits including our regional benefits go to Arizona Farm Bureau's member benefits page online. Or, download the Member Benefits app to your smart phone for easy, everyday access to your benefits.