Membership Matters: Mom…I'm hungry!
By Peggy Jo Goodfellow, Marketing Manager Arizona Farm Bureau: It's back to school time! Have you noticed that learning seems to make kids hungry? As soon as they get home from school they want to eat. Children have smaller stomachs and may not eat much in one sitting, but they do eat often. The problem is children are not only notoriously picky eaters, they'll usually fight for sugary junk food. Because many kids get about one-third of their daily calories from after-school snacks, these nibbles are as important as a balanced breakfast, lunch or dinner.
An afternoon snack gives kids the energy to play outside or do their homework. The important thing is to provide kids with choices. If all the choices you give them are reasonably nutritious, then everybody's happy.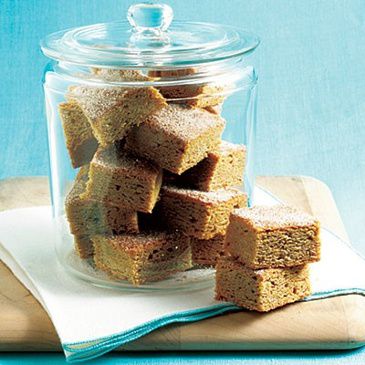 Toss out the junk food and start making snack time fun again!
Dip it!
Kids love anything they can dip! A baggie full of carrot and celery sticks, cucumber, bell pepper slices and cherry tomatoes will disappear like magic if there's a tub of dip to go with them.
Make some ranch dressing using low fat ingredients, or make a batch of nutritious hummus, bean dip or salsa.
Baked tortilla chips and whole wheat crackers or pita triangles are perfect, nutritious and kid-pleasing accompaniments for dips, too.
Sliced fruit takes on a whole new appeal as well when it's accompanied by a sweet, creamy dip. Good fruit dips include flavored yogurt, applesauce, low fat sour cream sweetened with honey or brown sugar, and caramel ice cream topping.
Substitutions
Even traditional desserts can become healthy, well-balance snacks.
Make cookies and muffins with applesauce in place of some of the fat, and add oats, dried fruit, nuts and whole wheat flour. Arizona Farm Bureau's Fillyourplate has healthy, fun and filling recipes provided by Arizona farmers and ranchers.
Make frozen delights with low fat frozen yogurt, or pudding made with nonfat milk and frozen into pops.
Cut up a fluffy angel food cake into cubes for dipping into fruit-flavored yogurt for an extra dose of calcium or top with fresh fruit to add vitamins and fiber.
Snacking Zone
When hungry kids burst through the front door after school they grab whatever is easy and available. It's best to prepare in advance. Designate one shelf of the refrigerator and/ or pantry as the "snack shelf," with the understanding that anything on that shelf is okay to eat without having to ask permission first. Then stock the shelf with several choices- a little healthy variety to hold the kids interest and keep you from worrying about junk food overload.
After school activities keep some kid at school throughout the afternoon. Fruit, vegetable sticks, crackers, cheese, granola bars, healthy cookies and muffins and peanut butter sandwiches are all high-energy foods that hold up well in a locker until your hungry kids are ready for dinner.
Here's a fillyourplate.org recipe to fill those hungry tummies: Snickerdoodle Bars. For a fun activity, ask the kids to help make these Snickerdoole Bars.
We regularly post articles on the Fill Your Plate blog about nutrition, food and fun ways to get your children involved in cooking and eating healthy. Plus, we have a variety of "Back to School" articles for moms right now.
Editor's note: For more information on our member benefits including our regional benefits go to Arizona Farm Bureau's member benefits page online. Or, download the Member Benefits app to your smart phone for easy, everyday access to your benefits. A variety of our regional benefits feature dining.