Peggy Jo Goodfellow, Arizona Farm Bureau: If you think you can't get osteoporosis because you're a man, think again. Real men get osteoporosis too! As our population ages, even more men will get the disease.
As many as 2 million American men already have osteoporosis, the bone thinning that makes bones brittle and porous and are likely to fracture. Twelve million men are at risk, and may have early signs of bone loss and low bone density, called osteopenia. But given that four times as many women have osteoporosis men are less likely to end up with thin bones than women.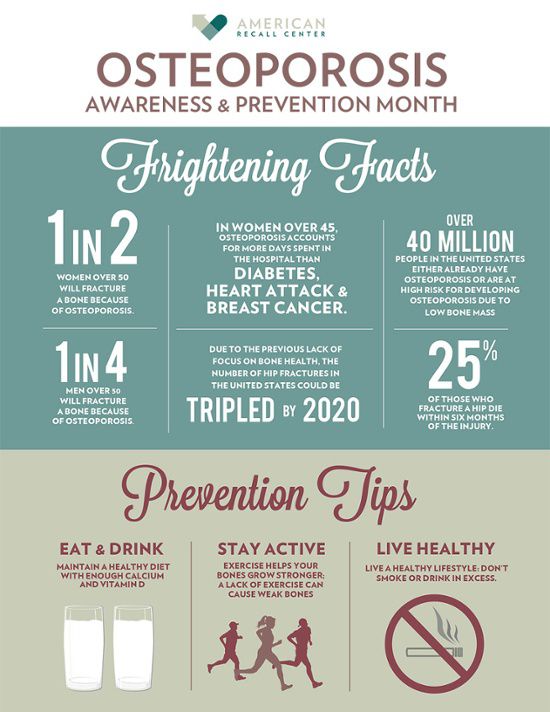 Infographic by: American Recall Center
Many of the risk factors that put women at risk for osteoporosis apply to men as well. For example family history, taking steroid medicines, not exercising, smoking, drinking too much alcohol or having low testosterone levels can put men at risk of getting osteoporosis.
Farm Bureau members can get a quote on Blue Cross Blue Shield Health Insurance through their Farm Bureau Financial Services agent. Don't have an agent? Visit www.fbfs.com for a list of agents near you.
Editor's note: For more information on our member benefits including our regional benefits go to Arizona Farm Bureau's member benefits page online. Or, download the Member Benefits app to your smart phone for easy, everyday access to your benefits