Membership Matters: 6 Tips for Choosing the Proper Footwear
Peggy Jo Goodfellow, Arizona Farm Bureau: Proper footwear is important, not only for foot comfort but also for one's general well-being. Improper footwear can cause or aggravate existing foot problems. Unfortunately, being fashionable sometimes takes precedence over choosing well-fitting, supportive safety footwear. Luckily, many safety footwear manufacturers today produce safety footwear that does look fashionable.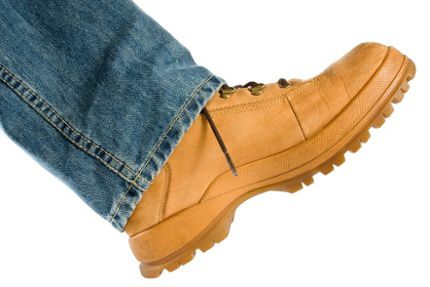 Arizona Farm Bureau members have a discount member benefit program with workboots.com. Do you know what to look for when buying work boots?
According to OSHA, here are six qualities to look for when purchasing good footwear:
The inner side of the shoe must be straight from the heel to the end of the big toe.
The shoe must grip the heel firmly.
The forepart must allow freedom of movement for the toes.
The shoe must have a fastening across the instep to prevent the foot from slipping when walking.
The shoe must have a low, wide-based heel; flat shoes are recommended.
The shoe should have a low, wide-based heel. Small heels (1/4" to 1/3" for a men size 9, scaled to other sizes) are recommended.
When selecting footwear, one should also remember that tight socks or stockings can cramp the toes as much as poorly-fitted shoes. Make sure the sock is thick enough for the type of shoe or boot you'll be wearing. Wrinkled socks, or socks that are too large or too small, can cause blisters. White cotton socks are recommended since colored socks cause skin allergies in some people.
Source: Workboots.com and OSHA.
Editor's note: For more information on our member benefits including our regional benefits go to Arizona Farm Bureau's member benefits page online. Or, download the Member Benefits app (FB Benefits) to your smart phone for easy, everyday access to your benefits