Membership Matters:  Forklift Guidelines Keep Workers Safe
By Peggy Jo Goodfellow, Arizona Farm Bureau: According to Occupational Safety and Health Administration (OSHA), approximately 100 employees are fatally injured and approximately 95,000 employees are injured evey year while operating powered industrial trucks. Forklift turnover accounts for a significant number of these jobsite injuries.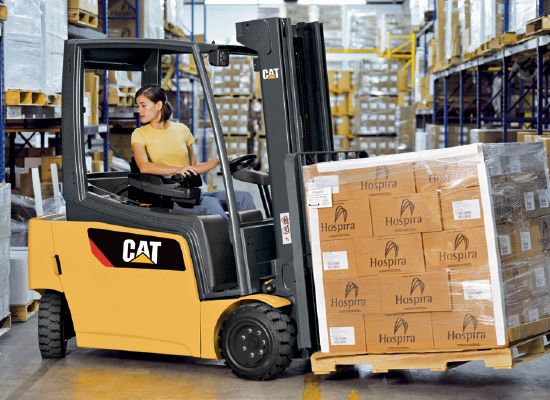 Caterpillar Inc, a Farm Bureau member benefit provider, not only provides a wide range of solutions to help farmers, ranchers and rural business owners, they are also committed to the safety of operators. Caterpillar suggests the following guidelines as solutions to ensure that forklifts are operated safely.
Forklift safety checklist:
Train and certify all operators to operate forklifts properly.
Do not allow any employee under 18years old to operate a forklift.
Properly maintain haulage equipment, including tires.
Do not modify or make attachements that affect the capacity and safe operation of the forklift without written approval from the forklift's manufacturer.
Examine forklift truck for defects before using.
Follow safe operating procedures for picking up, moving, putting down and stacking loads.
Drive safely--never exceed 5 mph and slow down in congested or slippery surface areas.
Prohibit stunt driving and horseplay.
Do not handle loads that are heavier than the capacity of the industrial truck.
Remove unsafe or defective forklift trucks from service.
Operators shall always wear seatbelts.
Avoid traveling with elevated loads.
Assure that rollover protective structure is in place.
Make certain that the reverse signal alarm is operational and audible above the surrounding noise level.
Caterpillar offers a discount on equipment to Farm Bureau members. Members can login at www.azfb.org to download a discount certificate.
Editor's note: For more information on our member benefits including our regional benefits go to Arizona Farm Bureau's member benefits page online. Or, download the Member Benefits app (FB Benefits) to your smart phone for easy, everyday access to your benefits.