By Peggy Jo Goodfellow, Arizona Farm Bureau Marketing Manager: It's week seven, in our series of articles that show how to find local Farm Bureau benefits where you live. Farm Bureau members have over 240 statewide and local benefits available to them. All local benefits are listed by county and by category on www.azfb.org and the FB Benefits app. How exciting!
This week, let's take a look at Coconino County, seventh in the series about local benefits available to members in their individual counties. Discover Pinal, Pima, Cochise and YumaCounties too!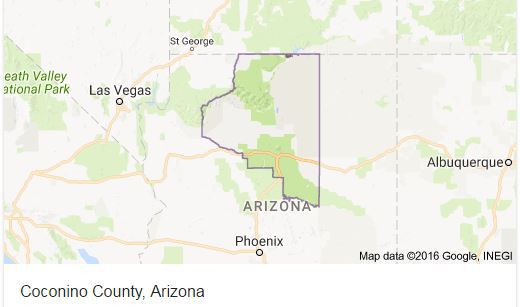 Coconino County Benefits
Artisian's Kitchen: offers 10% off cafe discount
2612 N. Steve's Blvd
Flagstaff, AZ 86004
www.artisanskitchenflagstaff.com
928.779.3662


Superior Propane: 10 cents off per gallon of propane
Locally owned and operated
www.superiorpropaneinc.com
Email: sales@superiorpropaneinc.com
928.635.1314 or 866.344.6427


The Pizza Guy: 10% off
1417 S Plaza Way (Safeway Shopping Center West)
Flagstaff, AZ 86004
928-556-0200

Williams Auto Supply: Ask for your special Farm Bureau discount
Call or stop in for your special savings!
810 E Route 66
Williams, AZ 86046
928.635.2518


Editor's note: For more information on our member benefits including our regional benefits go to Arizona Farm Bureau's member benefits page online. Or, download the Member Benefits app to your smart phone for easy, everyday access to your benefits.