Membership Matters:  Member Benefits in Gila County
By Peggy Jo Goodfellow, Arizona Farm Bureau Marketing Manager: It's week five, in our series of articles that show how to find local Farm Bureau benefits where you live. Farm Bureau members have over 240 statewide and local benefits available to them. All local benefits are listed by county and by category on www.azfb.org and the FB Benefits app. How exciting!
This week, let's take a look at Gila County, fifth in the series about local benefits available to members in their individual counties. Discover Pinal, Pima, Cochise an YumaCounties too?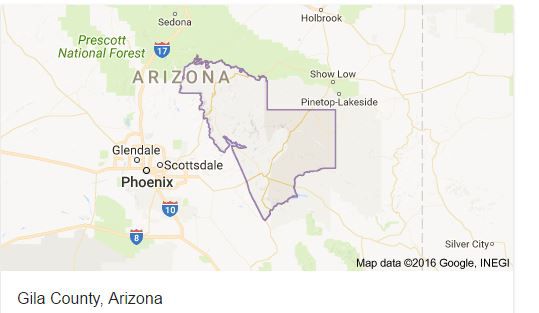 Gila County Benefits
Affordable Automotive, RV and Marine: Free 27 point safety inspection
113 W Cedar Lane
Payson, AZ 85541
928-474-1000
Aliberto's Mexican Food: Free drink with any combo meal
Payson location only
219 E Hwy 260
Payson, AZ 85541
928-468-9000
Chitwood Cabinets: Free sinkbase cabinet - 10 cabinet minimum
812 N Beeline Hwy
Payson, AZ 85541
928-474-3386
Cooper Country Wildlife Artistry: 10% off Regularly priced taxidermy service
4777 E Starview Dr
Miami AZ 85539
928-200-5349

Cross Heating and Cooling: 20% off service call.
Free estimate on unit change or upgrade
1908 N Mclane Rd
Payson, AZ 85541
928-970-1829
Bob's Western Wear: Free Hat cleaning and shaping
605 S Beeline Hwy
Payson, AZ 85541
928-474-9586
El Rancho: offers 10% off food (excluding alcoholic beverages)
El Rancho Restaurant
200 S Beeline Hwy
Payson, AZ 85541
928-474-3111
Fiesta Business Products: Seniors receive 10% off (excludes ink and toner)
200 W Frontier St Suite T
Payson, AZ 85541
www.fiestabusinessproducts.com
928-970-1829
Oasis Christian Bookstore: 10% off all merchandise
512 S Beeline Hwy #1
Payson, AZ 85541
928-474-4713

Once Upon A Time Antiques: 20% off items priced at $20 or more
Dealer code 755 only
512 S Beeline, #5
Payson, AZ 85541
928-970-0058

Rim Country Pet Salon: $5 off groom or nail trim
408 W Main St, Suite 9
Payson, AZ 85541
rimcountrypet@gmail.com
928-474-2100

Strawberry Market: 5% off merchandise excluding ammunition
5111 Highway 87
Pine, AZ 85544
928-228-9024

Tiny's Restaurant: 10% off all
600 E State Hwy 260
Payson, AZ 85541
928-474-5429


Total Knockout Fitness: $5 off monthly membership or $1 off group fitness
523 W Live Oak Street
Miami AZ 85539
928-812-1444



Twin Pines Barber Shop: $2 off scissor (regular) haircut
(Jason only)
512 S Beeline Hwy #3
Payson, AZ 85541
928-474-4800


Editor's note: For more information on our member benefits including our regional benefits go to Arizona Farm Bureau's member benefits page online. Or, download the Member Benefits app to your smart phone for easy, everyday access to your benefits.