Membership Matters:  Member Benefits in the Home Improvement Category
By Peggy Jo Goodfellow, Arizona Farm Bureau Marketing Manager: This is the second in our series of articles that show how to find local Farm Bureau benefits by category where you live. Farm Bureau members have over 250 statewide and local benefits available to them. All local benefits are listed by county and by category on www.azfb.org and the FB Benefits app. Yes, we have an App for that.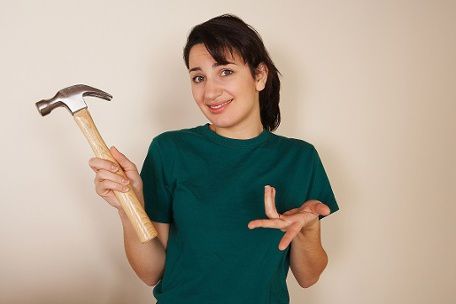 This week, let's take a look at the Home Improvement category. There are 55 home improvement businesses statewide listed on your FB Benefit app.
Benefits to improve your home:
Sears, online orders
GNS Heating & Cooling, Willcox
Chitwood Cabinets, Payson
Cross Heating & Cooling, Payson
FloorEver Interiors, Chandler
Aire Rite Solutions, Gilbert
Hacienda Stone and Flooring, Gibert
Southwest Blinds & Shutters, Gilbert
Solar Direct, Goodyear
Independent Appliance Repair, Higley
Aire Serv of Red Mountain, Mesa
Paradise Carpet Cleaning, Mesa
Jon Robinson Solr & Plumbing, Mesa
A/C Concepts Mechanical, Mesa
Happy Wand Carpet Cleaning, Mesa
Manny's Air, Mesa
Treeland Nursery, Mesa
Urgent Air LLC, Phoenix
Satic Arizona, Surprise
Amazing Lanscaping Bullhead, City
Bullhead plumbing Bullhead, City
Weaver's Plumbing Bullhead, City
Humble Hammer, Kingman
Holmes Heating & Air Conditioning, Mohave Valley
Tyrolt & sons Pool and spas, Mohave Valley
GNS Heating Cooling Pinal, Pima, Graham & Santa Cruz counties
Temperature Control, Tucson
Steamy Concepts & Renovation, Tucson
Stewart Hardware, Wickenburg
Dorothy's General Maintenance, Lake Havasu City
Paradise Tile, Phoenix
Classic Shades Painting, Phoenix
Vern Lewis Welding Supply Phoenix, Deer Valley, Wickenburg, Avondale/Mesa
Southwest Pools & Spas LLC, Gilbert
Sandman Pool Service & Repair, Mesa
Pay Right Plumbing, Yuma
Capital Connect, Tucson
Karen's Custom Designs, Phoenix
Shining Pools, Lake Havasu City
Jett Mechanical, Tucson
Always Open and Shut Garage, Tucson
Door Service
All about Fencing, Lake Havasu City
Honest Appliance Service & Repair, Buckeye
Sabra's Termite Weed & Pest, Phoenix
Control
Realtors Choice Handyman, Tonopah
Advantage Storage, Buckeye
Preach Building Supply, Buckeye
Jackrabbit Nursery, Buckeye
Argent Solar Electric, Goodyear
Bravo Landscaping, Phoenix
CJ's Glass Pros, Glendale
GC Pools Lake Havasu, City
Termagon Pest Control, Tucson
Too Deep Oools, Lake Havasu City
Marks Construction, Lake Havasu City
Editor's note: For more information on our member benefits including our regional benefits go to Arizona Farm Bureau's member benefits page online. Or, download the Member Benefits app to your smart phone for easy, everyday access to your benefits.