By Peggy Jo Goodfellow, Arizona Farm Bureau Marketing Manager: This is the third in our series of articles that show how to find local Farm Bureau benefits by category where you live. Farm Bureau members have over 250 statewide and local benefits available to them. All local benefits are listed by county and by category on www.azfb.org and the FB Benefits app. Yes, we have an App for that.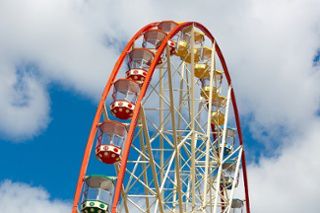 A Farm Bureau membership gets you access to nearly 20 entertainment member benefits.
This week, let's take a look at the Entertainment category. There are 19 businesses offering entertainment benefits statewide listed on your FB Benefit app.
Benefits that will enterain you:
Harkins Theatres 23 theatres statewide
Knott's Berry Farm Buena Park, CA
Sea World Advneture Park San Diego, CA
Aquatica Water Park San Diego…Seasonal
Universal Studios Hollywood, CA
Verde Canyon Rialroad Clarkdale
LEGOLAND Carlsbad, CA
San Diego Zoo and Safari Park San Diego, CA
Pogo Pass Phoenix
Arizona Wagon Rides Florence
Alcantara Vineyard & Winery Cottonwood
Mortimer Family Farms Dewey
Arizona Diamondback Tickets Phoenix
SeaLife Aquarium Tempe
LEGOLAND Discovery Center Tempe
Escape Rooms Mesa
Stuffed by You In-home party
Regal Transportation Party bus ride
Buckeye Party Buckeye
Editor's note: For more information on our member benefits including our regional benefits go to Arizona Farm Bureau's member benefits page online. Or, download the Member Benefits app to your smart phone for easy, everyday access to your benefits.