Membership Matters:  Ten Ways to a Happy and Healthy Dog
By Peggy Jo Goodfellow, Arizona Farm Bureau: I love dogs. I can't remember a time since childhood that I didn't have a dog. My first dog and constant companion was Judd, an English Springer Spaniel. I was quite a tomboy, so Judd and I spent many hours roaming the hills behind our lemon grove in Ramona, California. My mother was always telling me, "You two need a bath, you both smell like sage brush!" Judd was my best friend and companion for 14 wonderful years.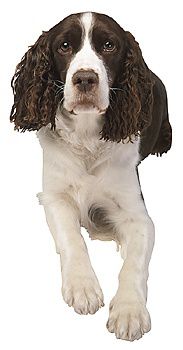 Today, our dog Maggie, a Welsh Corgie, gives us lots of love and rules the household.
As a member of the Arizona Farm Bureau, I purchase pet care products using my member benefit discount with USAPetMeds.
And, in a recent member survey, we discovered that nearly 70% of our Farm Bureau members own pets. So, we know it's important to you to have a happy and healthy pet.
Here are a 10 tips toward a happy and healthy dog:
Dogs are very social creatures that like to be with their families so it's important that your dog spend time indoors with you. A fenced yard and dog house are good for your pet, but they cannot replace the companionship of people. Don't leave your dog alone outdoors for long periods of time
Every pet should wear a collar with an Identification tag. Dogs sometimes get out of their house or yard and may need a little help getting back home. If your dog has a microchip implant make sure you notify the company if you move or change phone numbers.
Know the rules and regulations governing pet ownership in your a Talk with your veterinarian about the type of licensing and vaccinations that are required.
Walk your dog often…daily is best. Make sure your dog is on a leash. No matter how well-trained your pet might be, you cannot always control your dog under all circumstances. Some breeds are bred to run and will do so at the first opportunity. Keeping your dog on a leash is best for you, your dog and your community.
Just like people, a dog needs regular checkups to stay healthy. Find a good verterinarian and make an appointment for your dog each year for an examination.
Make sure that your pet has a nutritious diet every day. Your vet can recommend a food for your breed of dog and advise you on portion size. Dogs also need to have fresh water available 24-7.
Dogs that are spayed or neutered tend to live longer and healthier lives.
Training your dog appropriate behavior is important. Loving care from you and a training class will help you learn how to properly control your pet and your dog will enjoy the bonding experience as well as socializing with other dogs.
Find plenty of time to play with your dog and take a daily walk or two. Ask your veterinarian what is the appropriate amount of exercise for your dogs breed.
Your dog will offer you love and loyalty and that's what he needs from you in return. Show lots of patience when working with your dog. If you have trouble controlling your pet contact your verterinarian.
Editor's note: For more information on our member benefits including our regional benefits go to Arizona Farm Bureau's member benefits page online. Or, download the Member Benefits app to your smart phone for easy, everyday access to your benefits.