By Peggy Jo Goodfellow, Arizona Farm Bureau Marketing Manager: Gasoline prices today are the most they have been in more than 20 months and it looks like prices will continue to increase during the summer driving season. Recently GasBuddy, the only smarphone app connecting more than 60 million drivers with their perfect pit stop, issued a study that found the best and worst days of the week to buy gas at an optimal savings.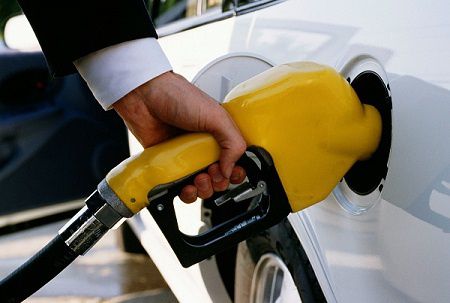 Monday is the best day to fill up.
An analysis of three years of fuel price data found that Monday offers the lowest average, making it the best day to fill the tank. Thursday and Saturday are the worst days to buy gas.
The data from the study showed that the best day depends partly on what part of the country dirvers are located:
In 2017 so far, Monday is the best day of the week in 23 states, including Arizona.
In 2016, Monday was the day featuring the lowest average gas prices in 36 states, while eight states saw Tuesday as the victor.
In 2015, Monday saw the lowest gas prices in 22 states.
The data reveals that the best day changes year-to-year and state-to-state, it concluded that fueling earlier in the week can result in savings for many motorists when combined with price shopping for the lowest price.
If you are a Farm Bureau member who just purchased a Ford vehicle and received your Ford Bonus cash rebate, remember to fill up on Monday – the lowest-priced day of the week for gas.
Source: GasBuddy
Editor's note: For more information on our member benefits including our regional benefits go to Arizona Farm Bureau's member benefits page online. Or, download the Member Benefits app to your smart phone for easy, everyday access to your benefits.