One Size Does Not Fit All When Deciding Climate Policy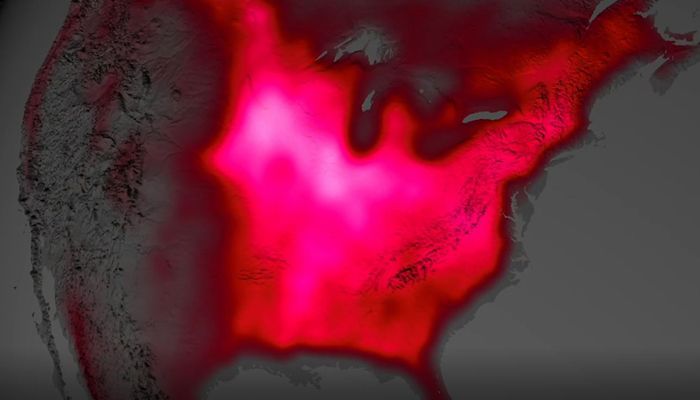 By its very nature, American agriculture makes climate-positive contributions each day. In fact, NASA satellite imaging shows that at the peak of the growing season, the United States corn crop produces more oxygen than the entire Amazon Rain Forest. Arizona agriculture's positive impact on the climate is no exception. But for solutions to be practical in solving climate challenges they must fit with the varying regions of the country. The west is quite different than the east.
Arizona Farm Bureau President Stefanie Smallhouse talked to RFD-TV about this recently and shared her insights on why it matters.
Arizona Farm Bureau President Stefanie Smallhouse
RFD-TV: So, when it comes to protecting, enhancing, and preserving our climate, how do Arizona farmers and ranchers ensure a protective strategy for our environment? 
Smallhouse: We approach our Arizona production agriculture with these priorities in mind:  farm and ranch practices which allow us to make the best use of our soil and water resources, along with the use of biotechnology to garner the best yields. 
RFD-TV:  On the national level, at least six climate change bills have been recently introduced. What are Arizona Farm Bureau's priorities in terms of climate policy and how might these policies impact farmers and ranchers? 
Smallhouse: First, the Arizona Farm Bureau recently became a member of the Food and Agriculture Climate Alliance, a coalition of organizations representing farmers, ranchers, forest owners, agribusinesses, manufacturers, the food and innovation sector, state governments, sportsmen and environmental advocates to develop and promote shared climate policy priorities across the entire agriculture, food and forestry value chains that are market and incentive-based.
And on that point, we are supportive of voluntary, market, and incentive-based policies, which advance science-based outcomes and promote resilience for our rural economies to adapt to climate challenges. We can contribute solutions in addressing changes in our overall climate through maximizing carbon sequestration, but we need to ensure producers can overcome barriers to implementation and not suffer punitive measures when certain practices do not fit into certain circumstances. Incentives include access to carbon markets where farmers and ranchers get their fair share of value and conservation cost-share which does not rob Peter to pay Paul.
Our forest lands in Arizona are of great importance in beef production here. When catastrophic fires burn through Arizona, it not only contributes to carbon emissions but reduces our ability to sequester carbon and severely impacts our livestock industry. A greater focus, using grazing as a tool, should be placed on forest management to ensure the long-term health of those forests. 
RFD-TV:  Farms and ranches in the arid Southwest tend to look and operate a little differently than those we see in other parts of the country. What opportunities and challenges exist for your members to be part of the solution in addressing climate challenges?
Smallhouse: Moisture plays an important role in soil health and its ability to store carbon. This brings challenges and opportunities with it for Arizona. We receive less moisture, but we also can control moisture in many areas of the state through planned irrigation. This will greatly determine where and when certain climate-smart farming practices can be implemented.
Our year-round production also impacts whether certain policies will work in Arizona. For instance, we have areas of the state which will struggle with the use of cover crops and no-till just due to the nature of what they grow – produce. These often require a livestock component to be financially viable and may not be a reasonable choice for some growers. We must remember that One-Size-Does- Not- Fit- All, certainly not for carbon policy. 
Join Our Family