The Arizona Farm Bureau Educational Farming Company Annual Report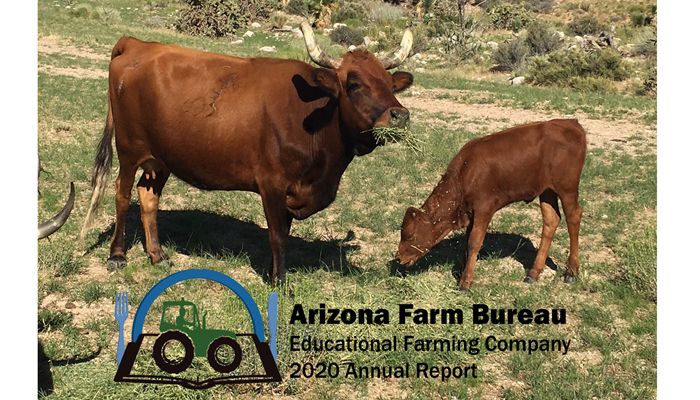 Ed Farming Annual Report
The Arizona Farm Bureau Educational Farming Company just released its 2020 Annual Report. In a year that brought many changes, one thing that remained the same was the hard work and dedication of your Foundation to continue its mission: to educate the public of all ages about the importance of Arizona's agriculture through educational programs that teach about the production of food, fiber, and natural resources highlighting Arizona agriculture's diversity and dynamic.
Although many of the signature programs might have looked a little different, they were as successful as ever in reaching additional audiences with an agricultural education message. Virtual programs and events allowed the Foundations' Signature Program, Agriculture in the Classroom, to connect with over 120,000 students, teachers, and adults. The Annual Report highlights this and the other work of the Foundation.
Of course none of the Foundation's work would be possible without our amazing Donors. A heartfelt Thank You to each and every one of you who have given of your time and financially to support these efforts.
Looking forward to 2021!