Benefits Category
Clothing
Ashley Anderson Alterations
provided by
Ashley Anderson Alterations
Ashley Anderson Alterations               10% off
Botas Bootshop
provided by
Botas Bootshop
Botas               10% off entire purchase
Boot-shop
Cowboy boots, hats and belts
Career Styles Uniform Shop
provided by
Career Styles Uniform Shop
Career Styles Uniform Shop                10% off
Uniforms, boots and accessories
Dungarees, LLC
provided by
Dungarees
Dungarees carries a massive inventory of premium men's and women's work wear brands, including one of the largest selections of Carhartt in the nation.

Conveniently located in the central U.S., you are usually never more than a few shipping days away.
Family-owned and customer-focused. We don't just sell the gear, we wear it and use it too. Our friendly and knowledgeable customer service staff is happy to answer your questions. 
Members receive: 
10% off orders under $200
15% off orders over $200
Free shipping on orders over $55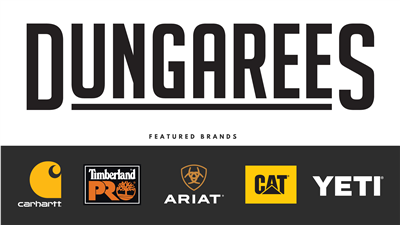 Clothing & Promotional products
provided by
Farm Bureau Proud Apparel
Gone are the days of searching through dog-eared catalogs or trying to make sense of complicated product websites. You don't have time to waste, so
Farm Bureau Proud
does the work for you!
Only the very best and most current Farm Bureau-logoed products are placed in easy-to-use categories designed to meet your needs. Look at the selection - quality products at excellent prices. Our logo or yours,
 Farm Bureau Proud 
has even more - access to thousands of products!
If you don't see what you need or you have a special theme or request, call or e-mail Farm Bureau apparel's product specialist,
John Speck, 
for personal service. John has worked with the Farm Bureau organization for more than 12 years and can be trusted to help you with your apparel, advertising, and promotional product needs.
Farm Bureau Proud - your trusted source when image counts!

shop.fbproud.org

Contact: John Speck  at 
jspeck@promac.com
  or call  847-337-7878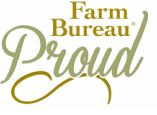 International Corporate Apparel, Inc
provided by
International Corporate Apparel, Inc
Work Uniforms- Safety Apparel- Safety boots        

WorkBoots.com
provided by
WorkBoots.com
Get a special members-only
discount on
WorkBoots.com's
entire selection of work equipment, apparel, and footwear from brands like Ariat, Durango, Justin, Wolverine and more. WorkBoots.com is devoted to outfitting American workers with shoes, boots, clothing and equipment that can handle the toughest tasks and job sites.

Not a member? 
Join Farm Bureau today!