Legislative Session 2022: A Summary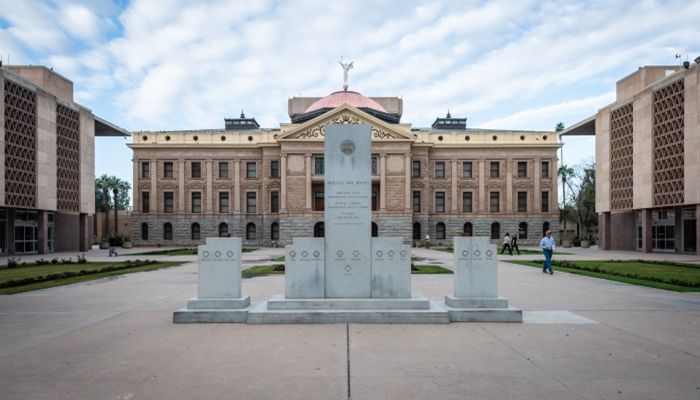 The second regular session of Arizona's 55th Legislature has officially come to a close. At final count, the session lasted 166 days. Legislators introduced 1,851 bills, passed 398, and Governor Ducey signed 388.
The bill that really stole the show, of course, was the overhaul and investment in the Water Infrastructure Finance Authority. But there were plenty of other good bills to celebrate this session, too. Agriculture's priorities fared very well, and we are excited to see the positive impacts these bills will have on members across the state. Here are just a few:
H2400: TPT Exemption for Used Agricultural Equipment (Rep. Tim Dunn)
This bill extended sales tax exemption for farm equipment to include used equipment – after all, used equipment will go to make a consumer product as well. The bill also clarified the definition of "OHVs" for sales tax purposes, making sure that farm-related OHVs are exempt from the tax.
H2101: Energy Deregulation Repeal (Rep. Gail Griffin)
One of the session's hotly debated bills, this bill repealed and replaced the "competition" statutes enacted in the 1990s to try and encourage additional electrical power providers from coming into Arizona. While these statutes were originally thought of as a way to increase competition (and decrease prices) in the electrical utility world, experience showed that they actually decreased reliability and left consumers open to massive volatility (see, for example, Texas power customers after the 2021 freeze). Farm Bureau supported this bill because it protects consumers from unstable energy prices and predatory pricing practices.
S1596: OHV Issues Study Committee (Sen. Sine Kerr)
Any public lands rancher knows too well the damage to lands and injury to people resulting from an increased use of OHVs. Recognizing the complexity of this issue and the need to come up with quick and useful solutions, this bill established a stakeholder committee to examine OHV-related land use and damage issues.
H2130: Recreational Liability (Rep. Gail Griffin)
Related to the OHV issues, this bill strengthened Arizona's existing recreational immunity statute. In doing so, it ensured that landowners and lessees are not liable for damages sustained by recreational users.
S1564: On-Farm Irrigation Efficiency Grant Program (Rep. Tim Dunn)
Passed as part of the state budget, this bill allocated $30 million to UA Cooperative Extension to fund the installation of irrigation efficiency projects. We're excited to see what kinds of on-farm technology our members can now deploy with the use of these funds!
We are grateful to all the hard-working Arizona legislators and staff who did so much to make this session a success. Arizona agriculture's future is that much brighter thanks to the sound policy enacted by these lawmakers.   
In the meantime, we're now rolling into the 2022 election year. To take advantage of all of Arizona Farm Bureau's election resources you'll want to visit our election page in our Advocacy section of azfb.org.