Fire Relief Resources
Arizona Farm Bureau is here to support members as they deal with the aftermath of devastating wildfires. Follow the links below for more information on qualifying for programs that help you recover and repair after a fire.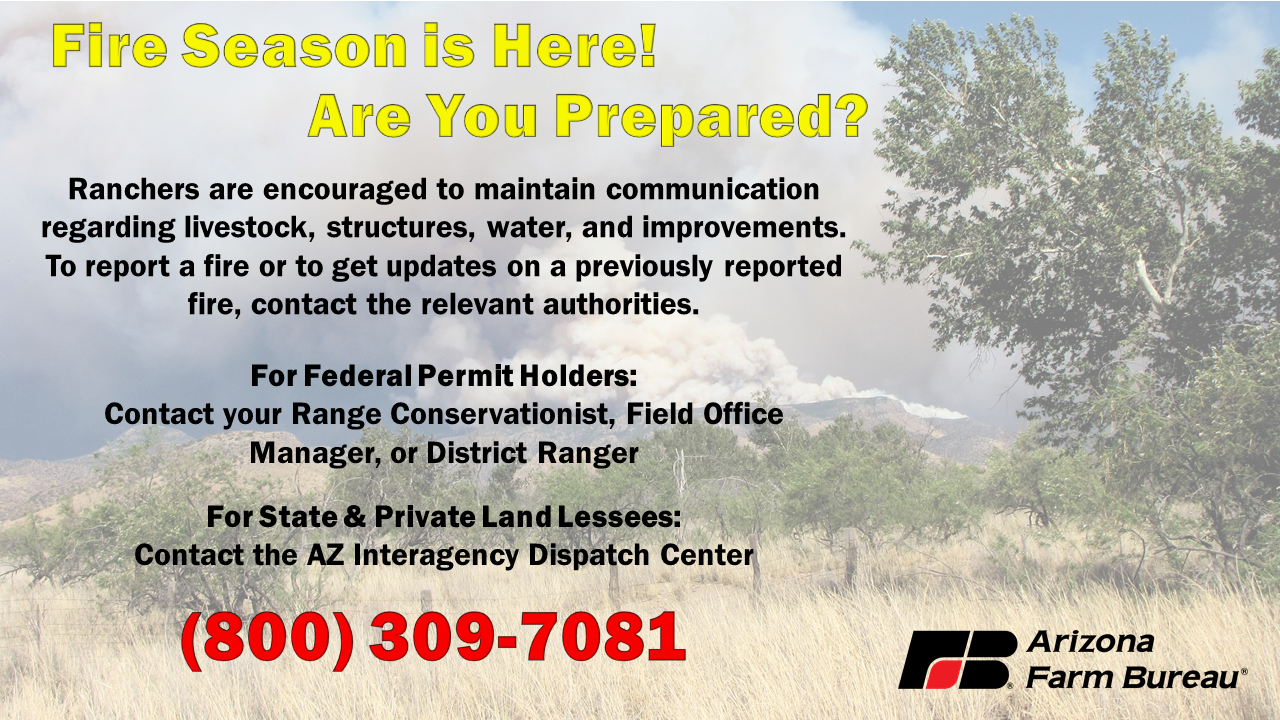 BE PREPARED FOR A WILDFIRE (ready.gov)
State Emergency Response 
COMING SOON : Check  back  for more information on applying for emergency state funding through the Department of Forestry and Fire Management.  The State is currently approving funds to mitigate immediate  emergencies  that  cannot  wait for the rollout of the program. These funds are approved through county emergency response managers.  Find  your county's emergency response information here.
USDA Programs
Non-USDA Assistance
Resources and Tools
Real-Time Wildfire Information