Other Scholarships
Deadline: March 15th
Education is key to the success of our youth – the future of our agricultural industry. We encourage contributions to the Arizona National Scholarship Program to motivate students in academic pursuits in agriculture.
Deadline: June 8th
The NAFB Foundation is offering multiple scholarships to college students studying agricultural communications. These scholarships are recognized at NAFB Convention in Kansas City each November and recipients also receive an expense-paid trip to attend the convention as part of the award.      
Deadline: January 11th
National FFA Foundation supports FFA high school seniors and collegiate members as well as non-FFA members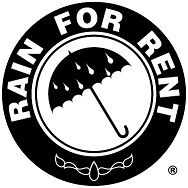 Deadline: April 30th  


Deadline: April 30th  
Scholarship are available in amounts from $500 – $3,000. Award winners are notified in July of each year with scholarships made available from the fall semester.
Deadline: May 1st 
Become an Angus Foundation Scholar! Through the generosity of Angus Fund donors and those who've established endowment funds or temporary funds, the Angus Foundation is able to award dozens of students involved with the Angus breed academic scholarships.