Who We Are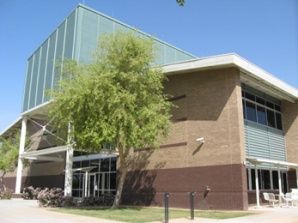 Mission Statement
Agriculture is essential to Arizona's prosperity and Arizona Farm Bureau is the Voice of Agriculture. We empower members through grassroots advocacy, communication, and education.             

Our membership includes Agricultural Members in production agriculture and non-agricultural Associate Members who wish to support agriculture or take advantage of the discounts and services offered to our members.
Farm Bureau Beliefs
America's unparalleled progress is based on freedom and dignity of the individual, sustained by basic moral and religious concepts.
Economic progress, cultural advancement, ethical and religious principles flourish best where people are free, responsible individuals.
Individual freedom and opportunity must not be sacrificed in a quest for guaranteed "security."
We believe in government by legislative and constitutional law, impartially administered, without special privilege.
We believe in the representative form of government, a republic as provided in our Constitution, in limitations on government power, in maintenance of equal opportunity, in the right of each individual to freedom of worship and in freedom of speech, press and peaceful assembly.
Individuals have a moral responsibility to help preserve freedom for future generations by participating in public affairs and by helping to elect candidates who share their fundamental beliefs and principles.
People have the right and the responsibility to speak for themselves individually or through organizations of their choice without coercion or government intervention.
Property rights are among the human rights essential to the preservation of individual freedom.
We believe in the right of every person to choose an occupation; to be rewarded according to his/her contribution to society; to save, invest or spend; and to convey his/her property to heirs. Each person has the responsibility to meet financial obligations incurred.
We believe that legislation and regulation favorable to all sectors of agriculture should be aggressively developed in cooperation with allied groups possessing common goals.
We support the right of private organizations to require membership as a prerequisite for member services.
Strong agriculture for a prosperous Arizona!!


Why We Are the Voice of Agriculture
You wake up early, work late and seldom stop to rest. You pledge your days to feeding and clothing Arizona and the world. With any luck, you devote your evenings to family. Farm Bureau shares your hopes and dreams. We try to make your job easier, your quality of life better and your income higher.

Our Farmer and Rancher members at the grassroots level choose what we work on. Members in each of our 13 county Farm Bureaus discuss problems and issues, elect local officers, and send delegates to discuss and vote on state-level issues.

Through the grassroots framework and the professional resources provided by the Farm Bureau, your voice is amplified thousands of times over. Farm Bureau wants to hear your solutions to the problems facing agriculture, and we take pride in implementing those solutions. We call that Policy Development and Policy Implementation.

We reach out to the public in many ways, to teach them that their food, fiber and ornamentals come from farms and ranches, not from the store. Activities to promote agriculture to the public and the schools are also a focal point of the Farm Bureau.

Farm Bureau is local, county, state, national, and international in its scope and influence, and is non-partisan, non-sectarian, and non-secret in character. We are supported by dues-paying members, and we offer a myriad of services, discounts and benefits to our members.