Meet Arizona Agriculture Profiles Over 100 Farmers and Ranchers
By Julie Murphree, Arizona Farm Bureau Outreach Director: Begun three years ago in March with the help of Arizona Farm Bureau's communication interns, we now have more than 100 Arizona farm and ranch families profiled. But, we still have hundreds of farm families' stories missing from the mix.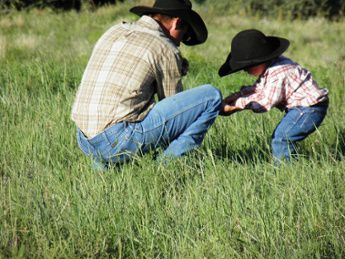 Photo courtesy Kacie Tomerlin, rancher in northern Arizona.
Our Arizona Farm Bureau policy directs us to "tell our story." So now, who is missing from the list below? At the bottom, I provide the 10 questions we typically ask our farm and ranch families. If you are in agriculture in Arizona, feel free to answer them and send your answers back with some photos attached if you're so inclined.
You might want to keep the list below for future reference. While our farm and ranch family stories have changed and expanded in some cases, the core of what so many do so well is highlighted in these inspiring stories below. It's the best list we have produced!
Questions for our farm and ranch stories.
Tell us about your farm, ranch, or agribusiness operation(s):
Any farming practices that highlight water conservation, soil health or and other special practice you instituted to save money and improve the farm?
What is your educational background (i.e. Degree(s), certifications, honors)?
What are your community activities?
What do you love the most about farming, ranching, or the agriculture industry in general?
What do you enjoy doing, and what is one fact/achievement that nobody knows about you?
Why are you a Farm Bureau member?
How will the next generation of agriculturalists have to operate?
What is the best business advice that you've received and/or have given?
What business-oriented advice would you give young farmers/beginning farmers?
Stay tuned.